Bookkeeper
KCI Ltd
Posted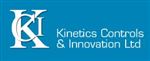 Part Time
Permanent
Contact:

Kevin Watt
KCI is a provider of bespoke engineered leak sealing solutions for mature or ageing oil and gas
facilities in the UK and Internationally.
We have a vacancy for a Bookkeeper with Payroll Experience in PAYE Payroll, VAT Returns,
End of Year Accounts Preparation, Accountancy Software, Maintaining Sales Ledger and Purchase
Ledger and MS Office essential.
The successful candidate should posses good general business administration skills, good
communication skills, be dependable andflexible and a good team player.

This role is part-time with a 4-hour working day, based in the office (KCI Dyce Aberdeen UK),
currently set at 09:30 until 13:30 but this can be flexible, depending on the successful candidate.
The salary for this position will depend on the successful candidate's level of skill and experience.
Please send your CV and Covering Letter
Closing date Thursday 9th September 2021.
We can't find any similar jobs at the moment.