Hospitality Assistant
Crieff Hydro Family of Hotels
Posted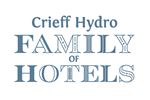 £6,000 to £10,000 per month
Competitive Salary
Part Time
Contact:

Crieff Hydro Limited
Be part of the family...
We're a family business through and through – family owned, family run, with a warm family welcome for guests and team alike. Our seven hotels are unique (quirky even) and set in three stunning Scottish locations. Some are big, some are small but all offer good food & drink, great beds and a ton of things to do.
Peel Cafe
We want you and your enthusiasm to help to make the Peel Café part of the Glentress experience. A "hub" of the biking and walking community that are visiting, somewhere where like-minded people meet up in a social setting for a great bite to eat and refreshment. Peel Café is the place to go to talk about your day on the trails or your walk around the Forest. If you have an interest in the great outdoors and want to provide a great customer service then you have what we're looking for.
About the role
First impressions count! So, if you're friendly, have a welcoming smile and genuinely love the hospitality business, we'd love to hear from you. You'll be interested in people and able to talk confidently to them. You'll need to have a good knowledge of all activities that you can do in and around Glentress, Peebles and the surrounding area.
At Peel Cafe, we believe in offering traditional Scottish hospitality, which means from the minute guests step over the door they feel like they're visiting close friends: And that welcome begins with you. Your job is to help people relax and unwind whilst providing a quick and easy and efficient service to them.
What we need from you:
Our aim is to make Glentress Peel Cafe a must stop for all, that's where you come in. Exceptional customer service is at the heart of this business, so your friendly, welcoming personality's a given. Your enthusiasm and passion for hospitality, along with your genuine smile and desire to get it right for the customer, will impress us.
You'll notice the small things, keep the place clean and tidy and you'll upsell to our customers. You'll also need to show us you're team focussed. It's great if you've got previous hospitality or customer service experience, but your attitude's what will really count. You'll be flexible as hours of work are variable to meet the needs of the business, which will include occasional evenings and weekends. Some previous Barista and waiting experience would be beneficial but full training will be provided. Having a driving licence would be desirable.
What'll you'll get from us
Development / Career progression – we're committed to developing our people and will provide training opportunities to help you progress your career
Great benefits – including pension, leisure membership, and discounts on food and hotel stays
Not essential - Training given
We can't find any similar jobs at the moment.