Teacher of Mathematics, 147.9 - WEL05164
West Lothian Council
Posted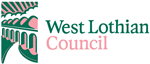 £32,994 to £41,412 per annum
EDCS01
Full Time
Contact:

Please see description
Reference:

WEL05164
Job Advert
Teacher of Mathematics, Cedarbank School, 35 hours per week, Closing date 26th September 2021
Cedarbank School is a small secondary school dedicated to supporting pupils with additional support needs. The main school building is situated in the Ladywell district of Livingston and provides education for 110 secondary age pupils who have moderate learning difficulties and social and communication Needs. The school provides opportunities for everyone to achieve in a safe and nurturing environment.
Cedarbank School provides a full curriculum or young people for S1-6 across three sites. The main school has its own well-equipped gym hall, Art, Music, Science and Home Economics rooms. All the classrooms are on the ground level and are accessible by wheelchair. Pupils in S1 -3 pupils attend the Cedarbank main building, S4/5 attend the Annexe at Deans Community High School and S6 attend the Annexe at Armadale Academy.  A new school building (for S1-6) is planned for March 2022.
Ensuring a high-quality learning experience for all learners by reducing individual barriers to learning lies is at the heart of the school aims. The Cedarbank staff work in partnership with partners, parents and the young people to ensure every young person has a tailored educational experience which enables each young person to develop the range of skills and qualities that they require now and in the future.  
We are keen to employ a diverse workforce that reflects the people of Scotland. We welcome applications from all backgrounds and particularly from groups currently under-represented, including people with disabilities, those from minority ethnic communities or from socio-economically disadvantaged backgrounds
West Lothian Council are committed to far reaching changes to the way we deliver our Education Services. These changes include giving you the support and environment that you need to get on with your job and develop your abilities. Our dedication is demonstrated by the whole council achievement of the Investors in People Standard and always aiming a little higher in our service delivery and improvements.
A relevant teaching qualification and registration with the General Teaching Council for Scotland is essential.
This post is considered Regulated Work with Vulnerable Children and/or Protected Adults, under the Protection of Vulnerable Groups (Scotland) Act 2007.  Successful candidates will be required to join the Scheme or undergo a PVG Scheme Update check prior to commencing employment and the cost will be met by the candidate.
The fee for a Full PVG Scheme Membership is £59 or Existing Member is £18. The £59 cost (where appropriate) will be deducted from your salary over a 1- or 3-month period by repayment schedule.  If your employment concludes before the amount is re-paid in full, the outstanding balance will be deducted from your final salary
We can't find any similar jobs at the moment.