SLA08152 - Mechanic - SLA08152
South Lanarkshire Council
Posted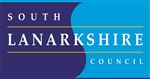 £14.05 to £14.48 per hour
Grade 2 Level 3
Full Time
Contact:

Please see description
Reference:

SLA08152
Job Description
The Fleet Service Section of South Lanarkshire Council is responsible for the maintenance, service, and repairs of the Council's fleet of over 1700 vehicles and items of plant.
We currently have 3 vacancies for mechanics to join the teams at our workshops in Hamilton Technology Park and Lanark.
The successful candidate must be a time served mechanic and have recent relevant experience of working on a wide range of equipment from small handheld items of plant to large road going plant and vehicles.
A current full cat B licence is essential and a LGV licence is desirable although training may be provided.   You must hold a C + G Part 3 or NVQ Level 3 qualification in automobile repair/maintenance and have recent relevant experience of a workshop repair environment.
You will work as part of the maintenance teams, servicing, maintaining, repairing, and preparing vehicles for MOT's.
The successful candidate will be expected to participate in our Winter Stand-by rota, for which an additional payment will be made.
These roles are an excellent opportunity for individuals who want to enhance their existing skills through working on a varied fleet as well as benefitting from manufacture product training.
Shift Pattern: Alternating Early and Late / Early Shift 06:00am -14:00pm, Late Shift 14:00pm -22:00pm
Requirements
Equal Opportunities and Armed Forces Community Covenant
South Lanarkshire Council is an Equal Opportunities employer and encourages applications from all members of the community. As a user of the disability confident scheme, we guarantee to interview all disabled applicants who meet the minimum competency/behaviour requirements for the position.
South Lanarkshire Council is committed to providing support to members of the armed forces, veterans and their families which is set out in the Armed Forces Community Covenant.  Veterans are guaranteed an interview who meet the minimum requirements for the position.
Please Apply online
All correspondence will be via your email address registered with myjobscotland.
Responsibilities
• To assist in the provision of a Mechanical Workshop service within the Fleet Services function of the Council.
• Understand and adhere to Health & Safety guidelines
• Complete vehicle services and vehicle / plant inspections to the manufacturer's standard.
• Attend breakdowns and effect roadside repairs. Complete road tests before and after repair.
• Diagnose and carryout repairs to all of SLC vehicles.
• Prepare and repair vehicles for MOT inspection. Conduct (Class 4 and Class 7) MOT's and taxi testing to meet current DVSA standards.
• Prepare and repair vehicles for Class 5, 6 and 8 MOT inspections
• Maintain and control van stock of spares and equipment to ensure ability to carryout on site services and repairs, recorded on monthly schedule, to vehicles and plant.
The Individual
As an employee of South Lanarkshire Council you would also receive a wide range of benefits including:
• Enrolment in award winning local government pension scheme
• Up to 32 days annual leave
• Public holiday entitlement (up to 10 days)
• Occupational sick pay
• Family friendly policies - flexible working and leave, maternity/paternity leave, enhanced leave.
• Employee Discounts – including discounts at the cinema.
• Range of benefits to support you (Cycle to Work Scheme, Physiotherapy, Employee Assistance Program which offers practical and emotional support)
We can't find any similar jobs at the moment.