Senior Human Resources Business Partner
Network Rail
Posted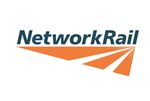 £51,156 to £57,551 per annum
Full Time
Contact:

Human Resources
Reference:

IRC2217130
Senior Human Resources Business Partner
Location
Glasgow, GB
Department Name
Scotland Region
About Network Rail
Scotland's Railway covers a large geographical area from the Borders to Thurso at the far tip of the North East of Scotland, accounting for almost 20 per cent of the UK rail network. We provide rapid access along busy commuter routes to our seven cities, servicing the varied needs of our business and leisure commuter services, including cross border services and rural services. We have up to 50 freight services operating every day and we are steadily building capacity for this to grow.
Our colleagues are encouraged to work flexibly as we know that busy lives don't always fit around a traditional working pattern, if you need flexibility to complete your role (e.g. home working, part time, job share, caring responsibilities, compressed hours work pattern etc.), just let us know and we will do our upmost to help you to invest in your career with us while balancing other aspects of your life.
For more information about Network Rail click here.
Brief Description
As Senior Human Resources Business Partner (SHRBP) you will work as an integral member of Scotland's Railway's Human Resources team. The role will be a combination of BAU and leading on particular HR projects that will meet the people needs of Scotland's Railway in order to improve the performance of the region. You will proactively support the Regions senior leadership team across a variety of initiatives in coordination with members of the wider HR team.
About the role (External)
Key Accountabilities
Working closely with the supported business area/s to develop, drive and implement the HR Strategy/People Plan to include; talent, succession planning and change management, in order to support the delivery of business objectives and drive a high-performance culture.

Act as an integral member of the business leadership team, building strong relationships with senior business leaders and other relevant stakeholders. Coach advise and challenging thinking in addition to co-development, design and execution of integrated medium to long term people initiatives to meet current and future business needs.

Act as a change agent; lead, support and contribute to change programmes, driving and championing the implementation of HR solutions within the supported business area, gaining acceptance from key stakeholders.

Proactively manage trade union relationships, working with the Employee Relations team, appropriate HR Business Partners and managers across the business.

Reinforce and support the ownership of people management by the business and line managers and the HR Business Partner model.

Influence the centres of expertise development of strategy and policy through sharing business/functional requirements and inputting into development and execution planning.

Work in collaboration with; Centres of Expertise, HR Shared Services, HR Direct and HR Business Partner teams to proactively identify and influence changes that improve HR service.

Liaise with HR Business Partners in other areas of the business in order to work collaboratively on cross business/geographical issues.
Job Skills, Experience and Qualifications
Essential
Demonstrates strong business/commercial approach and understanding of business needs.
Proven experience of working in partnership with senior business leaders in order to improve people management.
Passionate about customer service with ability to articulate previous achievements through business deliverables.
Knowledge and experience of implementing best practice HR solutions to drive a high-performance culture.
Ability to establish professional credibility quickly.
Experience of coaching, influencing and building strong working relationships with senior business leaders.
Excellent communication skills and ability to negotiate and influence effectively with all levels of an organisation.
Experience of working with senior leaders to identify, develop and retain talent.
Excellent technical HR Knowledge - CIPD qualified or relevant experience to demonstrate level of competence.
Proven track record of operating in a complex working environment.
Broad experience of managing organisation change programmes e.g. TUPE, Organisation re-design, redundancy programmes, etc
Graduate calibre
Experience of working within a highly unionised environment (Essential for roles supporting Maintenance & Operations Functions).
Desired
MCIPD/post-graduate human resources qualification.
Understanding of project management principles and experience of managing complex projects to successful conclusion.
Experience of working within a unionised environment.
Key Leadership Capabilities
• Influencing others
• Creating solutions
• Understanding others
• Making things happen
• Thinking flexibly
• Customer focus
How to apply (External)
Salary: Starting at £51,156 and rising to £57,551 per annum
Network Rail Benefits – To find out about what benefits we offer, click here
Closing date: 23/09/2021
Please get your application in as soon as possible, we may close the advert before the listed closing date if we receive enough applications. Late applications will not be accepted.
Click 'apply now' to apply.
We are an equal opportunity employer and encourage people to work flexibly. We welcome applications from everyone. Click here for more information.
We are a Disability Confident Leader employer! Should you need access support to apply for a role, visit Evenbreak's Career Hive.
All offers of employment are conditional upon satisfactory completion of pre-employment checks. Click here for more information
Keeping people safe on the railway is at the heart of everything we do. Safe behaviour is therefore a requirement of working for Network Rail. You should demonstrate your personal dedication to safety on your application.
Due to current restrictions for COVID-19 it is likely that our process in dealing with your application will be delayed, however please note that we are continuing to conduct our interviews on-line.
£24,000 to £28,000 per annum
,
Glasgow
£25,000 to £28,000 per annum
,
Glasgow
£25,000 to £28,000 per annum
,
Glasgow