Procurement Senior Analyst
abrdn
Posted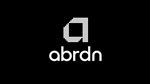 Full Time
Contact:

Recruitment Team
Reference:

R0066903
Job Description
Role: Senior Analyst - Procurement, TPRM
Contract: 6 month FTC
Location: Edinburgh
Abrdn is one of the world's largest investment companies, and we are built on a long standing culture of caring about the future and making a positive impact. Together we invest for a better future. We do it to make a difference to the lives of our clients and customers, our employees, society and our shareholders.
Our strategy is to build a vibrant and value-creating purpose-led organisation, with the current and future needs of our stake holders at the heart of all we do.
Occupying a key position within the Procurement team, you will be supporting the Procurement Governance process and procedure for Abrdn.
Working alongside the TPRM Process & Governance Lead we will look for you to support the creation, development and delivery of strategic procurement strategy in line with business objectives. Reporting to the TPRM Process & Governance Lead, your ability to communicate and influence at all levels, throughout the SLA global organisation, needs to be of the highest level.
Key strategic partners include our business leaders across the globe with whom you will share your knowledge, experience and expertise around best practice third party risk management and outsourcing oversight. You will challenge the status quo, building and implementing innovative strategic procurement governance solutions delivering robust third party risk management and service security from an efficient supply base positioning procurement as a true business partner within the SLA organisation.
The role:
Plan and manage the implementation and operation of activities to run Third Party Risk and provide oversight to ensure compliance with relevant group policies and regulatory requirements across Procurement and SLA
Engage, influence and impact key stakeholders to manage implementation of programmes of work that ensure compliance with regulatory & governance requirements. This may include preparation of public statements for inclusion in regulatory reports e.g. Annual Report and Accounts.
Undertake activities to map and analyse third party scope and identify and assess risks, including regulatory risks, gathering information from a wide range of internal and external sources.
Handle the operation of third part risk management controls, including Third Party Inventory and supporting Database system, engaging and advising partners and providing analysis for reporting to ERMC & BU Risk Boards
Supply knowledge and support development and improvement of the overall governance and frameworks for supplier risk management inc SLA.
Perform the Group Policy Implementation Manager (GPIM) role for relevant Group Policies (including testing of attested Functional and Regional Returns), develop & maintain relationships with partners ensuring compliance at all times.
Lead, maintain and communicate key plans and processes that support the safe and effective running of the Department in compliance with relevant group policies, (e.g. Department BC plan, Information Security).
Build and maintain effective relationships and network both internally (Risk, relevant SME's & Business areas) and externally (relevant SME's, suppliers & peer organisations) to capture intelligence, identify issues, opportunities & support delivery.
Engage with key Third Party Risk Management SME's and Functional owners across SLA to identify, risk assess and support the identification and implementation of any mitigating actions whilst ensuring all relevant data is uploaded to Global Third Party system identifying and reporting on any gaps as appropriate.
Role-specific knowledge and skills
Degree/or equivalent standard of education, ideally within the third party risk management and governance arena
Experience in working in a governance and third party risk management environment preferably within a regulatory environment.
Experience of working in a pressurised third party risk management and outsourcing oversight environment.
An ability to think creatively, innovate, constructively challenge the status quo and see the wider holistic picture developing innovative solutions to business problems.
Excellent partner engagement skills leading stakeholders with the ability to successfully drive engagement
Highly developed interpersonal skills with the ability to communicate at all levels. Highly motivated, confident, credible and trustworthy with a strong sense of integrity
Our Benefits
There's more to working life than coming home with a good salary. We have an environment where you can learn, get involved and be supported.
When you join us, your reward will be one of the best around, including 40 days annual leave, a 16% employer pension contribution, a discretionary performance based bonus (where applicable), private healthcare and a range of flexible benefits including gym discounts, season ticket loans and access to an employee discount site amongst many others. You can read more about our benefits here.
How we create value
Our strategic drivers are the foundations from which we deliver for all our stake holders: High Impact Intelligence, Enduring Relationships, Connections without borders and Future fit. You can find out more about our values here.
Our Inclusive Culture
We are committed to exploring the possibilities of working smarter. This means we'd like to hear from you, whatever way you like to work.
We have a long-term commitment to building inclusive workplaces; we value diversity in our workforce and welcome enquiries from everyone. If you need assistance or a reasonable adjustment due to a disability please let us know as part of your application and we will assist. You can find out more about our inclusive culture here.
We're committed to providing an inclusive workplace where all forms of difference are valued and which is free from any form of unfair or unlawful treatment. We define diversity in its broadest sense – this includes but is not limited to our diversity of educational and professional backgrounds, experience, cognitive and neurodiversity, age, gender, gender identity, sexual orientation, disability, religion or belief and ethnicity and geographical provenance. We support a culture that values meritocracy, fairness and transparency and welcomes enquiries from everyone.
If you need assistance or an adjustment due to a disability please let us know as part of your application and we will assist.