Sales Specialist, IP Migrations
BT
Posted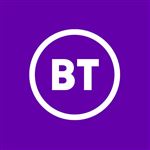 Full Time
Contact:

Human Resources
Reference:

156405
Our mission is to break down the barriers of today to release the potential of tomorrow. Join us today and release yours.
About this role
This role will be responsible for aligning closely with the Account Management function to build strategic sales plans; build strong relationships with customers; develop pipeline; and successfully achieve regional sales targets in relation to legacy to IP migration opportunities.
Maintaining a broad architectural knowledge, having opinions across all areas of BT Specialist Portfolio (Mobile, Voice, Networking, and IT), and understanding this portfolio at a sufficient level is required to generate quality opportunities, and to be able to differentiate our offerings against those of our competition. For the portfolio you are accountable for, you will be expected to have a deep architectural knowledge of your area of specialism, along with the associated systems and processes by working with manufacturer partners, internal product managers and portfolio groups.
You will be expected to use skills and knowledge to influence the strategic direction of the EE and BT propositions portfolio based upon customer market knowledge, and effectively articulate our business strategy and that of the wider BT.
This role will be responsible for following and understanding the latest trends and developments in our industry worldwide and be able to present and share knowledge to colleagues to improve others learning, as well as delivering campaigns and events to help deliver revenue growth targets.
Particular emphasis will be placed on acting as an ambassador both in the external market and within internal stakeholders, demonstrating best in class sales behaviour and delivering excellent customer experience results.
This role will also be accountable for working with finance and Pricing to understand the P&L in detail for the customer solutions being sold to ensure margins on all deals are maximised and component pricing parameters are aligned to market expectations.
BT Enterprise has around 1.2 million customers and serve over half the FTSE 350. Our customers range from big household names, government departments and public service organisations right through to small businesses and new start-ups. We cover both the communications and IT services markets. Overall, we're focused on four main product markets: Fixed Voice; Mobility; Fibre and connectivity; networked IT services provided over the biggest UK network in both fixed and mobile communications. We also provide network IT services to corporate and public sector organisations in the Republic of Ireland.

You'll have the following responsibilities
Accountable for managing, delivering and exceeding all Sales targets, based on SOV GM and Total revenue for a defined base of customers across the region
Accountable for building migration solutions that meet and exceed customers' business needs, delivering RoI and that are the most profitably built for BT
Accountable for maintaining a broad architectural knowledge and have opinions on leading and emerging technologies, using this to influence both customers and internal stakeholders
Accountable for driving a high level of customer satisfaction and advocacy across the customer base for the region through personal activity and leveraging the wider teams
Accountable for influencing to create incremental sales opportunities across the migration to IP portfolio, develop pipeline and successfully achieve required sales targets
Accountable for creating a pipeline three times the size of SOV target to ensure correct cover
Accountable for successfully developing and driving sales plans with Account Managers, using agreed methodologies, to retain existing BT business and develop and grow new revenue for BT
Accountable for driving the attachment of service to product sales ensuring the mix is rich. Essential is the sale of Professional Services to drive migration project sales.
Accountable for driving timely service migrations within customer base
Accountable for developing and maintaining an accurate forecast and qualified /robust pipeline
Accountable for defining and developing peer and executive relationships with the virtual teams and wider BT and EE
Working with finance and Pricing to understand the P&L in detail for the customer solutions being sold to ensure margins on all deals are maximised and component pricing parameters are aligned to market expectations
Understanding and driving the migration and associated projects from Traditional services to New Core propositions
You'll have the following skills & experience
Strong analytical skills, to include forecasting, pipeline, achievement, P&L details, detailed understanding of customer trading & buying process/cycles and the ability to analyse competitor proposals as and when required
Ability to engage at a board level with customers to strategically position BT, its offering and competitive advantage
A strong background in scoping, bounding and selling professional services to audit, analyse network estates, business case usage for network services, and scope network evolution / transformation projects.
Excellent financial and commercial acumen
Strong analytical skills
Be resilient and able to achieve against challenging targets
Ability to plan, forecast and report against sales plan and targets
The ability to work with the minimum of supervision, be part of a team and present a quality image
Be willing to travel and work from customer and other BT sites
Experience you would be expected to have
Proven track record of delivering against targets within a sales role
Managing change, aligning and prioritising multiple demands
Consultative sales, ideally in a professional services environment, selling transformational projects covering network and business change services
Demonstrable experience of identifying, selling and scoping professional services projects into large, complex business environments
Excellent communication, presentation and interpersonal skills with strong influencing and negotiation skills
Experience of using an industry recognised sales methodology
Familiarity with the relevant specialist sales portfolio
Benefits
At BT, we entertain, educate and empower millions of people every single day. We're a brand built on connecting people – whether that's friends, family, businesses or communities. Working here, you'll receive an attractive salary and a range of competitive benefits, but – more than that – you'll be joining an ambitious organisation with a culture of togetherness, collaboration and inclusivity, that takes a genuine and proactive interest in your progress and development. Benefits of working for BT include:
Competitive salary and on-target bonus plan
World-class training and development opportunities
25 days' annual leave (not including bank holidays)
Discounted broadband, mobile and TV packages
Share option and pension scheme programmes
Automatic enrolment into our 'Sales as Profession' community
Flexible benefits to fit around you
About BT
BT has a key role in British society, fostering change and leading technology innovation. From delivering the Olympics, to supporting the emergency services, to investing more into research than any other UK technology company, we take pride in everything we do - and in the people who work here.
We're now a global company operating at the forefront of the information age, employing 90,000 people in 180 countries. And we're on a mission. Guided by our core values of Personal, Simple and Brilliant our goal is to help customers, communities and businesses overcome barriers and release their potential.
So, if you're interested in the power of potential, why not join us today and release yours? You can read more here about what it's like to work at BT
How to Apply
It's easy to apply online; you just need a copy of your up-to-date CV and to follow the step-by step process. Don't worry if you need to make changes - you'll have the opportunity to review and edit your work on the final page. We look forward to receiving your application!
From £15 per hour
,
Glasgow