Senior Manager, Security Product Engineering
BT
Posted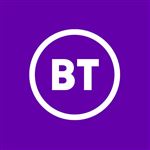 From £90,000 per annum
Full Time
Contact:

Human Resources
Reference:

163969
Security isn't always the first thing that comes to mind when you think of BT, but when it comes to keeping everyone safely connected, We Are The Protectors. We deal with thousands of cyber-attacks every day, so that millions of people can safely go about their daily lives and run their businesses. We deliver vital work at scale, with real breadth and impact. We connect for good.
About this role
This is an opportunity to play your part and protect our company, our customers and our communities from cyber attacks. Be part of a dedicated team and get ready to be challenged every day to make the most of your skills and experience. You'll learn from those around you, and from outstanding training and development resources to become even better at what you do. With the best technology at your fingertips, you'll be part of a friendly and flexible working environment where your contribution is always valued.
You will be responsible for a team of technical specialists tasked with delivering innovative products and services supporting GS Security Portfolio.
This team of specialists provide an end-to-end engineering capability encompassing all aspects of the DevOps model providing you with the capacity to build and deliver solutions that meet the requirements defined by business and customer stakeholders.
You will leverage your own technical and managerial experience to drive this team to deliver solutions against set objectives to a high level of quality, on time and on budget.
You'll have the following responsibilities
Applies their specific technical specialism to support the development and engineering of new products and services, acting in a hands-on capacity wherever possible.
Manages key stakeholders and customers to set expectations and ensure commitments are met or exceeded.
Monitors and develops an understanding of BT's competitors' offerings for a specific product or service
Oversees and guides the design of new products and services by the Security Product Engineering team, ensuring a continuous team focus on quality and alignment with requirements.
Resolves technical issues raised by the team and/or customer and manages escalations as required.
Mentors and leads a team composed of technical practitioners to plan, design and build technology solutions, providing technical expertise and leadership in support.
Identifies and implements continuous improvement opportunities to enhance team's ways of working, operations and processes.
Reviews team outputs to confirm adherence to quality standards and alignment to customer requirements, providing validation and sign-off on all aspects as necessary.
Maintains technical competence in a variety of fields and technologies in order to provide practical guidance and leadership to drive the best outcomes.
You'll have the following skills & experience
Breadth and depth of technical experience across multiple related disciplines to provide technical leadership.
You identify opportunities to use collaborative approaches and continuous improvement.
You contribute to projects as a subject matter expert or content owner.
Excellent stakeholder management.
Excellent people leadership.
Degree or other tertiary qualification in a relevant field.
Extensive experience in a senior technical engineering capacity.
Experience leading technical resources to deliver a product or project on time and on budget.
Made decisions in ambiguous situations using incomplete information or differing opinions (e.g. divided team loyalties or unclear deliverables).  
Taught your team how to do their roles more effectively. 
Benefits
Free BT Broadband
Discounted TV & mobile packages and BT products
On target Bonus
Share options and 10% pension contribution
Professional development and paid for industry certifications/qualifications
Flexible benefits/rewards including dental insurance, healthcare, gym memberships etc.
Well-being support for you and your family
3 days paid volunteering a year
Flexible and smart working (subject to business needs)
About BT
There are two things that we want to share with anyone considering joining us.
Firstly, we've got big ambitions for our colleagues and the future of the organisation. These include our vision that inclusion and accessibility drive every conversation we have and every decision we make. We want our workforce to fully represent the communities and customers we serve, because a diverse business is a better business. We value every colleague, their diversity and the contribution that they make. When we say you're welcome at BT, we really mean it.
Secondly, the one thing the pandemic has taught us is that a lot of current and future colleagues, where and when possible, want to embrace hybrid working. Therefore, we are introducing Smart Working at BT. Smart Working means having the flexibility to choose, as a team, how and where you work depending on your team's deliverables and needs; when you are at your shared core location to connect with others and when not. It may not be for every role, and, as part of the recruitment process, you'll have the chance to discuss Smart Working and how it might work for the job you are applying for.
Security isn't always the first thing that people think of with BT, but it is one of the fastest growing parts of our global organisation. We protect our networks from more than 6,500 cyber-attacks each day, invest over £40m in research each year and employ more than 3,000 people - which makes us the largest private cyber security employer in the UK. With incredible opportunities to learn, develop and grow your skills, we'll invest in you, nurture potential and shape your future – whatever your background or experience. You can find out more about Security in BT here
In today's world, safe and secure digital connections have never been more vital. You'll be joining a global company operating at the forefront of the information age: BT employs 90,000 people in 180 countries. With huge scale, we're capable of achieving great things, striving to be personal, simple, and brilliant for our customers whilst creating an inclusive working environment where people from all backgrounds can succeed. Play your part. Make a difference. We are the Protectors.
How to Apply
It's easy to apply online; you just need a copy of your up-to-date CV and to follow the step-by step process. Don't worry if you need to make changes - you'll have the opportunity to review and edit your work on the final page. We look forward to receiving your application!
From £65,000 per annum
,
Bristol