SLA08144 - Early Years Practitioner - Newton Farm Primary Nursery Class - Fixed Term
South Lanarkshire Council
Posted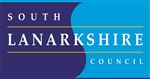 £14.05 to £14.48 per hour
Full Time
Contact:

Human Resources
Reference:

SLA08144
Job Description
Hours: 37 hours per week working shifts between 8am and 6pm (52 weeks per year)
Duration: This position is for up to 1 year on a fixed term basis.
Location Details: Newton Farm Primary, Harvester Avenue, Newton, G72 6AA. The Nursery Class is situated in two purpose built rooms in Newton Farm Primary School. We take children from the ages of 2 to 5 and have a capacity for 69 children. The nursery has 2 playrooms with a connecting garden where our children learn through a variety of fun play experiences.
Education Resources are committed to the care and welfare of young people in a childcare environment and are looking to recruit an Early Years Practitioner.
You will work as an enthusiastic, effective member of an early years team supporting, nurturing children and creating stimulating learning opportunities that deliver a high quality child centred early years provision which meets the needs of our youngest children and their families. You will be an innovative educator who will work in partnership with others.
In addition, you will have experience of working within an early years environment and will be committed to ongoing professional development and be in possession of at least one of the following qualifications; NNEB, HNC, SVQ 3 Children's Care Learning & Development or SVQ 3 Early Years Care & Education.
You will also be required to meet the registration requirements of a Practitioner with SSSC.
Requirements
Please Apply online
All correspondence will be via your email address registered with myjobscotland.
Legislative Information
This post is excepted in terms of the Rehabilitation of Offenders Act 1974 (Exceptions) Order 2003.
This post is considered Regulated Work with Children, under the Protection of Vulnerable Groups (Scotland) Act, 2007. Therefore, it is an offence to apply if you are barred from working with children.
Preferred candidates will be required to join the PVG Scheme, or undergo a PVG Scheme Update check, prior to a formal offer of employment being made by South Lanarkshire Council.
Please refer to http://www.disclosurescotland.co.uk for further information about the disclosure process and best practice.
Foreign Police Check
Candidates should be able to detail any gaps in employment and provide a foreign police check where applicable for any periods living or working abroad.
Equal Opportunities and Armed Forces Community Covenant
South Lanarkshire Council is an Equal Opportunities employer and encourages applications from all members of the community. As a user of the disability confident scheme, we guarantee to interview all disabled applicants who meet the minimum competency/behaviour requirements for the position.
South Lanarkshire Council is committed to providing support to members of the armed forces, veterans and their families which is set out in the Armed Forces Community Covenant. Veterans are guaranteed an interview who meet the minimum requirements for the position.
Additional information for current South Lanarkshire Council Employees
As this is a Fixed Term position, prior to making your application, please discuss your potential application with your current Line Manager. In the event that you are being considered for this post, your release to undertake this internal fixed term opportunity would need to be agreed in advance and managed by the service/s or resource/s.
We can't find any similar jobs at the moment.