Business Development Manager
abrdn
Posted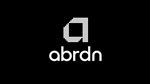 Full Time
Contact:

Recruitment Team
Reference:

R0067294
Job Description
Abrdn is one of the world's largest investment companies, and we are built on a long standing culture of caring about the future and making a positive impact. Together we invest for a better future. We do it to make a difference to the lives of our clients and customers, our employees, society and our shareholders.
Our strategy is to build a vibrant and value-creating purpose-led organisation, with the current and future needs of our stake holders at the heart of all we do.
About department
The Successful candidate will be an integral part South Regional Sales team. The regional team will consist of 10 Business Relationship Managers and a Business Relationship Leader who will maintain and grow existing adviser relationships and also 5 Business Development Managers who will be responsible for creating new business relationships and mandates across the south of England. The departments growth objectives are to win new clients, secure back books of business, secure primary platform position and manage clients at risk.
About the role
We have an opportunity for Field-based role identifying high value regional advisory business relationships to secure new clients and accelerate growth in market share of new business flow, with the ultimate aim of securing primary position in that advisory business and delivering an exceptional adviser experience.
Deliver against allocated personal sales/growth targets at an individual level and by contributing to the overall team target from an opportunity pool and/or growth panel of high value adviser relationships

Empowered to analyse available data and insight to inform and appropriately target activities with priority opportunities, maintaining excellent records on account intelligence utilising CRM systems

Identify and build external relationships with key influencers and business writers to maximise new client acquisition rates

Establish, develop and strengthen internal relationships to utilise, delegate and develop supporting resources to meet adviser needs and growth objectives, increasing conversion rates of new opportunities

Operate with a commercial mindset at all times, aiming to deliver on the required growth objectives and target adviser experience in a cost-effective and sustainable manner

Lead on problems and complaints and delegate or escalate as appropriate to ensure an exceptional client experience

Ensure behaviour and conduct is consistent with the company blueprint and all regulatory and risk requirements are adhered to,

Update and maintain industry and product knowledge to maximise business opportunities and ensure credibility with advisory firms

Working closely with Business Development Consultants, encouraging and enabling them to develop their professional capabilities and an understanding of strategic priorities through their guidance
Candidate requirements
Proven experience of working in a fast-paced Sales environment

Can demonstrate an accurate and up to date market and industry knowledge to ensure credibility when engaging with clients

Ability to work on own initiative and unsupervised, identifying and qualifying new opportunities

Undergraduate degree and/or equivalent professional experience
Our Benefits
There's more to working life than coming home with a good salary. We have an environment where you can learn, get involved and be supported.
When you join us, your reward will be one of the best around, including 40 days annual leave, a 16% employer pension contribution, a discretionary performance based bonus (where applicable), private healthcare and a range of flexible benefits including gym discounts, season ticket loans and access to an employee discount site amongst many others. You can read more about our benefits here.
How we create value
Our strategic drivers are the foundations from which we deliver for all our stake holders: High Impact Intelligence, Enduring Relationships, Connections without borders and Future fit. You can find out more about our values here.
Our Inclusive Culture
We are committed to exploring the possibilities of working smarter. This means we'd like to hear from you, whatever way you like to work.
We have a long-term commitment to building inclusive workplaces; we value diversity in our workforce and welcome enquiries from everyone. If you need assistance or a reasonable adjustment due to a disability please let us know as part of your application and we will assist. You can find out more about our inclusive culture here.
We're committed to providing an inclusive workplace where all forms of difference are valued and which is free from any form of unfair or unlawful treatment. We define diversity in its broadest sense – this includes but is not limited to our diversity of educational and professional backgrounds, experience, cognitive and neurodiversity, age, gender, gender identity, sexual orientation, disability, religion or belief and ethnicity and geographical provenance. We support a culture that values meritocracy, fairness and transparency and welcomes enquiries from everyone.
If you need assistance or an adjustment due to a disability please let us know as part of your application and we will assist.