BC059485 - Consultant in Plastic & Reconstructive Surgery
NHS Scotland
Posted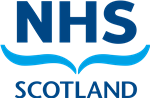 £84,984 to £112,925 per annum
Full Time
Contact:

Human Resources
Reference:

059485
Full Time Locum Consultant Plastic Surgeon with Specialist Interest in Breast Reconstruction, Microsurgery and Skin Cancer Surgery – Fixed Term for 12 months
This post is a 10 PA's contract (8 DCC; 2 SPA). This post is available from October 2021, it is offered on a whole-time basis, or less than full time will be considered.

The Plastic Surgery Unit serves the North East of Scotland covering a widely scattered population of over 630,000. The post holder will have a specialist interest in complex Microvascular Surgery, in particular free flaps for immediate Breast Reconstruction Surgery, with a large workload of General Plastic Surgery (in particular skin) and Burns. It is expected that this post will become substantive post in near future. The successful candidate will join 6 existing full time Consultants based at the Teaching Hospital of Aberdeen Royal Infirmary. The Plastic Surgery Unit carries out additional operating and outpatient sessions in Elgin and a number of peripheral locations throughout the North East. Close links exist between a number of other specialties on site and with an excellent range of support services on site.

The responsibilities of the post include: Plastic Surgery Inpatient and Outpatient Services at Aberdeen Royal Infirmary and a peripheral clinic, and participation in a 1:6 on call rota. A specialism in Microsurgical Breast Reconstruction and Skin complexities is of preference. The duties of the post include involvement in Undergraduate and Postgraduate training. It is likely that the University of Aberdeen will accord the Honorary Status of Clinical Senior Lecturer for this post.
Full registration with a licence to practise with the GMC is required. For more information visit www.gmc-uk.org

The North East of Scotland is a delightful place to live, with easy access to the Coast, to Royal Deeside and to the Highlands. The area offers opportunities for many outdoor pursuits including hill walking, mountain biking and mountaineering. Established air, rail and sea links provide easy access for travel throughout the UK and beyond; for example there are more than 15 flights daily each way between Aberdeen and London.

Aberdeen, the oil capital of Europe, is a cosmopolitan city with a variety of good bars and restaurants as well as several shopping centres. There are active, theatre, concert hall and art gallery programmes.

We are committed to promoting equal opportunities.

Informal enquiries should be made to Mr Jamil Ahmed, Consultant in Plastic and Reconstructive Surgery, Aberdeen Royal Infirmary (jamil.ahmed1@nhs.scot) Mr Sean Berryman, Unit Operational Manager(sean.berryman@nhs.scot)

​​​​​​
We can't find any similar jobs at the moment.