FACILITIES ASSISTANT
Menzies Aviation
Posted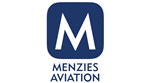 Part Time
Contact:

Human Resources
Reference:

7581
Overview
People. Passion. Pride. This is what has driven our teams since 1833.

Since that time, we have developed to become a critical partner in the global aviation industry, delivering time-critical logistics services at 200 locations in over 37 countries, across six continents. But at the heart of our business is our people. If you are seeking a role with opportunities to learn and develop, this could be the beginning of an exciting journey.
The post holder with assist the Building Manager (BM) in the smooth running of the office facility and associated activities. This includes effective management of the day-to-day activities required to maintain and operate the building for its inhabitants.
The post holder will also act as a first point of contact to all guests and callers to a multi tenanted office, and as such must appropriately represent the Organisation as well as providing professional and efficient customer service at all times. The post holder will liaise with staff at all levels within all divisions/departments within Edinburgh Park and other offices, as well as outside suppliers and visitors. The post holder will attend to visitors, deal with inquiries both on the telephone and face-to-face, and supply information regarding the organisation to the general public, clients, and customers. They will also provide administrative support within facilities activities.
Candidate requirements
• Disciplined and demonstrable proof of organisational skills to ensure all deadlines are met
• Excellent team player
Safety, Security and Compliance
• Take reasonable care for the health and safety of themselves and of others who may be affected by their actions or omissions whilst at work.
• Co-operate with their manager / supervisor in order to allow them to perform or comply with any legal requirements imposed on the company.
• Not intentionally or recklessly interfere with or misuse anything provided by the company in the interests of health, safety or welfare reasons.
• Inform their manager / supervisor of any work situation, equipment or activity that represents a serious or immediate danger to health and safety.
• Report any hazards, near misses, incidents, accidents or dangerous occurrences to their manager / supervisor, who will then follow the procedures contained in this manual.
• Carry out work in accordance with information and training provided and any specific workplace health and safety rules or procedures.
• Fully understand the company health and safety policy.
• Attend training courses as may be arranged by the Company.
• Engage with MORSE and follow our code principles.
Qualifications and Experience
• 1 year of small/medium size office reception and Facilities experience preferrable.
• Understanding of five-star customer service including telephone and face to face communications.
• Proficient in MS Office Skills Excel, Word, E-Mail
Diversity
Menzies Aviation are a committed equal opportunity employer and encourage applications for suitably qualified and eligible applicants regardless of sex, race, disability, age, sexual orientation, gender reassignment, religion or belief, marital status, pregnancy, and maternity. We strive to create an inclusive working environment, where the different knowledge, perspectives, experiences, and approaches of our global workforce are represented. Where everyone feels valued and can reach their full potential.
Please be aware that as part of our recruitment process, we may look to use a variety of resourcing tools to help us understand your skills and experience in relation to the role. Please feel free to contact to recruiter below, if there are any reasonable adjustments to our process that you would like us to consider.
As part of our recruitment process, we will always consider how candidates fit with our values which you can learn more about here.
Application instructions
Please click apply now. The closing date for submissions is 30th September 2021.
We can't find any similar jobs at the moment.