Risk & Compliance Graduate 2021 - Edinburgh
abrdn
Posted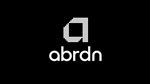 Full Time
Contact:

Recruitment Team
Reference:

R0066935
Job Description
Position: Risk & Compliance Graduate programme 2021
Company Overview
Together we invest for a better future. We do it to make a difference to the lives of our clients and customers, our employees, society and our shareholders.
Standard Life Aberdeen is headquartered in Edinburgh and listed in London, with around 6,000 employees in offices in over 50 locations worldwide.
We meet the evolving needs of investors and savers. We do this by building lasting relationships and developing innovative products and services.
We invest in our employee's development because we know that engaged people are central to achieving our vision. We'll continue to attract the best talent to make our ambitions a reality.
About the Role
The opportunity to join us as a graduate is one that is unique, challenging and rewarding. We are currently looking for world-class talent to join our graduate programme starting in September 2021.
Our mission in the risk and compliance team is to provide assurance, advice and challenge with a view to driving risk awareness and accountability in our global business.
So it requires people with strong analytical skills, and a passion for problem solving. An ability to build relationships and communicate effectively, whatever the situation. And a desire to collaborate, so you can make the most of your strengths.
About You
We are looking for motivated graduates in their final year of studies, who demonstrate the following skills:
Communication: Can clearly and effectively communicate both written and verbally.
Team Work: Encourages team work, collaboration and breaking down boundaries when working with others.
Trust & Integrity: Demonstrates the organisations' values to deliver work with integrity and to high ethical standards.
Planning & Prioritising: Organises and priorities to efficiently accomplish tasks and meet objectives based on relative value, importance, and urgency.
Attention to detail: Demonstrates attention to detail, accuracy and organisation in work.
Analytical : Effective in collecting and analysing information to facilitate and support decisions.
What can you expect from our recruitment process?
The process is made up of four easy to follow stages.
CV & online application - If you're serious about a role with us, it's worth taking the time at this stage to get your CV and application right.
Online tests - When doing the tests, it is always best to choose a quiet location where you won't be disturbed. Be sure to visit our early careers website to access the practice tests.
Video interview - This is your chance to re-affirm your motivation for applying and interest in our company and industry.
Assessment Centre- This is the final stage in the process, where we get to meet you and you have the chance to really make an impression.
Closing Date: Monday 21st June 2021 COB.
We value diversity in our workforce and welcome enquiries from everyone.
Please contact us if you have a disability which requires any adjustments to be made to any stage of the recruitment process. Our Early Careers team will be pleased to discuss your needs and ensure that these are accommodated.
We're committed to providing an inclusive workplace where all forms of difference are valued and which is free from any form of unfair or unlawful treatment. We define diversity in its broadest sense – this includes but is not limited to our diversity of educational and professional backgrounds, experience, cognitive and neurodiversity, age, gender, gender identity, sexual orientation, disability, religion or belief and ethnicity and geographical provenance. We support a culture that values meritocracy, fairness and transparency and welcomes enquiries from everyone.
If you need assistance or an adjustment due to a disability please let us know as part of your application and we will assist.
£39,359 to £51,659 per annum
,
Edinburgh