ESG Analyst - European Equities
abrdn
Posted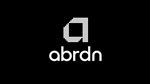 Full Time
Contact:

Recruitment Team
Reference:

R0067374
Job Description
abrdn plc is one of the world's largest investment companies, and we are built on a long standing culture of caring about the future and making a positive impact. Together we invest for a better future. We do it to make a difference to the lives of our clients and customers, our employees, society and our shareholders.
Our strategy is to build a vibrant and value-creating purpose-led organisation, with the current and future needs of our stake holders at the heart of all we do.
This is an exciting opportunity to work in a successful investment team and influence investment decisions, for an individual with a passion for sustainability and conviction that incorporating ESG into investment decision can add long term value to clients. Given the European Equity team's size and scale this role will have high levels of corporate access enabling targeted and ongoing ESG engagement with companies across the European equity market, in order to understand how companies are managing complex and evolving sustainability issues and importantly communicate our expectations to the companies we invest in as stewards of our clients' capital.
Role Purpose:
This ESG Analyst will be a key member of our European Equity team, a team of 14 investment professionals that invest right across the European equity universe. The purpose of the role is to ensure that Environmental, Social and Governance (ESG) factors are fully integrated within the investment process for the broad range of products managed by the European Equities team, with involvement in investment decision making, engagement with the companies we invest in, and client marketing.
The individual will be expected to be a member of the product group responsible for the team's suite of responsible investment products, in addition to contributing to the broader European Equity team's investment process.
Key Outcomes / Responsibilities:
Client Management
Influence investment recommendations and portfolio construction through ESG analysis in order to positively impact investment performance.

Engage effectively with Companies via their Board, Management, Investment Relations team or topic area specialists such as Group Heads of Risk and Heads of Sustainability on ESG issues.

Own the European Equity team's Priority Engagement List, setting and assessing progress on those engagements

Engage with the ASI ESG Investment team, which is responsible for ASI's thematic ESG analysis and expertise, to share knowledge and work with other asset classes on ESG engagements.
Research
Work with the team's Sector Analysts to analyse and identify investment opportunities and risks through fundamental ESG research.

Produce consistently high quality fundamental research assessing the materiality of ESG considerations to investment cases using a combination of quantitative and qualitative analysis.

Analyse the ESG performance of European Equity portfolios using the range of tools available including portfolio climate foot printing, climate scenario analysis and ESG rating changes.

Keep up-to-date on ESG relevant sector, country and market developments and trends and interpret how those developments impact stocks under the team's coverage and might affect investment recommendations, and communicate that understanding to colleagues.
Portfolio
Construction/Management
Participate in generating trade ideas for the Responsible Investment product suite managed on desk and assist in portfolio construction for those funds to help ensure that they are managed in a way that is consistent with client mandates and generates the outcomes clients expect, built on the research insights generated by the team.

Assist in monitoring Responsible Investment portfolios and portfolio activities in the course of portfolio management work.
Risk Management
Maintain up-to-date knowledge of compliance and dealing procedures.

Follow all regulatory, legal, corporate and client mandates.
Represent ASI on Stewardship
Help put together documents and presentations and represent ASI externally with clients, potential clients, media and consultants.

Help respond to questions from clients on our risk assessment process / SRI screening / related functions.
Role Specific Skills and Knowledge:
Demonstrable ESG-relevant experience from within the investment industry

Excellent verbal/written communication skills.

Initiative and strength of conviction in decision making.

Ability to self-motivate, handle multiple tasks effectively and work within tight deadlines.

Expected to obtain CFA/IMC qualification.
Our Benefits
There's more to working life than coming home with a good salary. We have an environment where you can learn, get involved and be supported.
When you join us, your reward will be one of the best around, including 40 days annual leave, a 16% employer pension contribution, a discretionary performance based bonus (where applicable), private healthcare and a range of flexible benefits including gym discounts, season ticket loans and access to an employee discount site amongst many others. You can read more about our benefits here.
How we create value
Our strategic drivers are the foundations from which we deliver for all our stake holders: High Impact Intelligence, Enduring Relationships, Connections without borders and Future fit. You can find out more about our values here.
Our Inclusive Culture
We are committed to exploring the possibilities of working smarter. This means we'd like to hear from you, whatever way you like to work.
We have a long-term commitment to building inclusive workplaces; we value diversity in our workforce and welcome enquiries from everyone. If you need assistance or a reasonable adjustment due to a disability please let us know as part of your application and we will assist. You can find out more about our inclusive culture here.
We're committed to providing an inclusive workplace where all forms of difference are valued and which is free from any form of unfair or unlawful treatment. We define diversity in its broadest sense – this includes but is not limited to our diversity of educational and professional backgrounds, experience, cognitive and neurodiversity, age, gender, gender identity, sexual orientation, disability, religion or belief and ethnicity and geographical provenance. We support a culture that values meritocracy, fairness and transparency and welcomes enquiries from everyone.
If you need assistance or an adjustment due to a disability please let us know as part of your application and we will assist.