ESG Compliance (Assistant Manager / Manager)
abrdn
Posted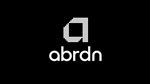 Full Time
Contact:

Recruitment Team
Reference:

R0067524
Job Description
Responsibilities: As a key Risk and Compliance representative within the Asia Sustainability Institute, your primary role and responsibilities are as follows:
Be a key contributor to the successful accomplishments of the objectives and goals of the Sustainability Institute
Be the lead voice for APAC ESG regulatory matters, internally and externally
Track ESG regulatory developments across multiple markets and conduct research into new ESG developments
Advise on regulatory change and assist and contribute in the operationalization of the changes
Consult and give feedback to regulators on ESG consultations and regulatory developments and changes – we are an ESG leader in the region, and this role will play an important role in ensuring we maintain this leadership
Assist in the provision of ESG compliance advice / monitoring support in meeting ESG regulations and rules
Assist in establishing and developing appropriate and effective internal ESG related compliance policies and procedures to ensure compliance with regulatory requirements
Participate in regulatory and industry working groups so to ensure that the firm's views are considered by the relevant regulatory authorities and industry groups
Collaborate with head office and other regional teams, participate in global working groups, liaise with the teams working on EU SFDR, help consolidate APAC regulations with EU/UK regulations
Work with client-facing teams on helping clients understand ESG regulations and requirements
Conduct compliance training on material regulations and internal compliance policies
Job Requirements
Bachelor's Degree or equivalent

in Economics or Finance

Preferably 5 to 8 years' compliance experience in the financial industry – preferably derived from a global / regional asset manager
ESG knowledge and experience a plus but not essential. A passion for ESG and ESG regulations and regulatory developments are however a must.
Strong analytical and communication skills
Strong English language skills required.
Good stakeholder engagement and management skills
Pro-active and self-starter. Strong leadership skills essential
Being able to multi-task and deliver against set deadlines.
We're committed to providing an inclusive workplace where all forms of difference are valued and which is free from any form of unfair or unlawful treatment. We define diversity in its broadest sense – this includes but is not limited to our diversity of educational and professional backgrounds, experience, cognitive and neurodiversity, age, gender, gender identity, sexual orientation, disability, religion or belief and ethnicity and geographical provenance. We support a culture that values meritocracy, fairness and transparency and welcomes enquiries from everyone.
If you need assistance or an adjustment due to a disability please let us know as part of your application and we will assist.