Recovery Worker
CrossReach
Posted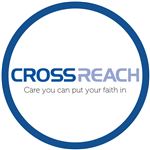 £19,293 to £22,252 per annum
Full Time
Contact:

Angelo Deponio
Reference:

recovery-worker-3
Apply for this position
Information
The people who use our services tell us we've changed their lives. Our employees tell us they're supported, enthusiastic and have opportunities to develop meaningful careers. You will work as part of the Recovery team in the new CrossReach Residential Abstinence Recovery Service where you will key work, facilitate groups and support people through individual recovery journeys.
Our staff have come from all walks of life; some have a faith and some don't. We don't want you to be a cog in a wheel. We want you to bring your skills and experience either from the care sector or gained elsewhere – we know they are transferrable. Your journey won't stop there though as, using the strengths of a large diverse organisation, we'll support you to develop new skills and qualifications and give you the opportunities to put them into practice.
We're all about the people we support. We want them to achieve the highest quality of life they can and you'll be more important in that than you know. You'll need to be able to discern the person behind the behaviour and be able to develop strong supportive relationships with colleagues. As referrals may be island-wide, a clean driving licence and access to a car are essential. Travel costs will be paid.
There's space to be creative and find ways to help the people who use our services achieve their goals so when you see a problem you'll need to have the heart to fix it.
Main Function
To organise and deliver therapeutic support and care to individuals or groups struggling with problematic substance use, under the supervision of the Service Manager/Head of Service.
Main Duties
Key Responsibilities
To be involved in assessing the support needs of individuals and initiating a Support/Recovery Plan in conjunction with the person concerned and any external workers.
To ensure that the people receiving a service are involved in agreeing a plan of work, including goals which they wish to achieve.
Develop your work with the person using therapeutic tools utilised by CrossReach Services (including Cognitive Behavioural Therapy).
To monitor the health and wellbeing of people using the service in conjunction with Health Service staff, recording progress or deteriorations in the Care/Support/Recovery Plan and taking prompt action when concerns arise.
Provide senior staff and other appropriate external partners with accurate information on progress and achievements, highlighting any additional support needs.
Professional Responsibilities
Be fully conversant with the therapeutic tools utilised by CrossReach and their application in practice
Ensure that your professional knowledge in general and your practice in particular meet the highest standard.
Risk assess the safety of yourself and the people using the service in the different environments that you operate in.
Ensure you keep abreast of current research and practice development in your area, bringing relevant issues to the attention of your supervisor
Understand fully the requirement for confidentiality in all areas of your work.
Ensure that the requirements of your professional registration bodies are met and your registration is current.
Maintain accurate contemporaneous records of your work
Contribute to case conferences, assessments, reviews and other meetings relevant to the person using the service.
Support Senior staff by the provision of information, reports and other data relevant to the person and other people significant to them (e.g. families).
Given the internal requirement for flexibility, undertake skill development in other compatible areas of work within the service when required.
Quality Assurance
Regularly review the quality of your support by checking that the desired outcomes for the person are being achieved and their satisfaction with the service being received.
Promote choice and control for the person being supported
Ensuring that the key principles of the therapeutic interventions are applied and review your practice in supervision.
Be conversant with relevant documents relating to quality of service provision and contribute to ensuring "The Quality Principles: Standard Expectations of Care and Support in Drug and Alcohol Services" CrossReach Quality Assurance system.
Ensure that the interests of the people using the service are at the forefront of all your activities.
General
As a member of the staff team undertake all duties assigned by the Service Manager.
Participate actively in staff communication meetings where appropriate.
Be prepared to brief new and other staff members on the central elements of your work when required.
Actively participate in training and educational activities as directed by the Service Manager.
Ensure that information or allegations implying unacceptable behaviour towards clients or their families is reported promptly to the Service Manager.
Be familiar with CrossReach's general policies and procedures on all aspects of the Unit's work and ensure they are applied effectively.
Act positively to ensure that the work of CrossReach is seen positively by all with whom you have professional contact and its Christian ethos is maintained.
Have respect for all aspects of Christian worship.
Facilitate Service Users to attend Christian worship (or worship of choice).
Qualifications
Essential
This role requires registration with the Scottish Social Services Council (SSSC).
You will require to have (or to achieve with the timescales laid out by the SSSC) a qualification acceptable for the level for the role. As a worker involved in the development of support plans you will typically require SVQ level 3 in Social Services and Healthcare.
Desirable:
Training in interventions appropriate for problematic substance use, including but not limited to:
A Certificate in Addictions/Drug & Alcohol Studies
A qualification in Counselling skills
A qualification in Cognitive Behavioural Therapy (CBT)
Motivational Interviewing practice certificate
A Psychology qualification
Personal
Able to empathise with people, willing to listen and help them achieve their desired outcomes.
As we do our work in Christ's name you must be respectful of our Christian Ethos and be able to work within it.
This post requires you to be a member of the Protecting Vulnerable Groups (PVG) Scheme and undertake the necessary vetting checks.
Skills and Abilities
Desirable:
Experience of supporting people, taking a person centred approach. Able to assess support needs and strengths, and work with the person to develop their support/recovery plan taking into account their aspirations and desired outcomes.
An understanding of the effects of alcohol and drugs and evidence based interventions for supporting people experiencing problems with alcohol or drug use.
Apply for this position
£104.32 to £112.09 per day
,
Stonehaven
£19,430 to £19,678 per annum
,
Raigmore
£38,204 to £39,149 per annum
,
Edinburgh