Graduate Data Researcher
Mull and Iona Community Trust
Posted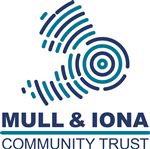 £22,592 to £24,694 per annum
Full Time
Graduate
Contact:

Moray Finch
Mull and Iona Community Trust a dedicated and passionate local charity focused on improving the quality of life for the residents of Mull, Iona, and its associated islands. We have a long track record of delivering successful community development projects which address the problems of geographic isolation and economic and social exclusion experienced within our communities.
Our vision is a thriving, sustainable community on Mull and Iona, meaning that: Children are educated close to where they live; Their younger siblings have access to childcare allowing their parents to work full time; Their older brothers and sisters can have real and worthwhile career opportunities with more of them staying or returning to our Islands and living in homes they can afford; Their homes will have full access to essential services and infrastructure, including quality and affordable broadband; Their grandparents and elders of our community will be able to spend their later years properly cared for on the island, with dignity and respect.
This new role is funded by Highland and Islands Enterprise Graduate Support Programme for 12 months, on a full-time basis and will be supported by the Trust's management team to research, compile and present a comprehensive secondary survey data and statistical review of a wide range of socio-economic information about Mull and Iona and it's residents. Some data analysis and creation of infographics to help present data in useful formats is required with the resulting 'Databook' of statistical information indexed to provide links to the source data so that it can be kept up-to-date as the information changes.
It will become a highly valuable tool to help inform and support the future work of our charity and other local not-for-profit groups working alongside us to improve the quality of life on our islands.
General Skills – Essential
· Strong knowledge of Microsoft Office suite and in particular Microsoft Excel and Word
· Self-motivated and able to work on own initiative
· Good communication skills, by email, telephone and in person
· Good organisational skills
· Research skills, using a range of tools to find information
General Skills - Desirable
· Full car driving licence with access to a vehicle insured for business use
· Positive and friendly approach to the general public, business people, directors and colleagues
· Qualifications in relevant subjects e.g. Maths, English, Geography, Statistics, Social Sciences
· Effective verbal and written communication
We can't find any similar jobs at the moment.