PIMMS Technical Professional
BT
Posted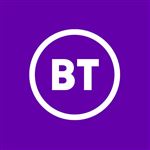 Full Time
Contact:

Human Resources
Reference:

162271
Our mission is to break down the barriers of today to release the potential of tomorrow. Join us today and release yours.
There are two things that we want to share with anyone considering joining us.
Firstly, we've got big ambitions for our colleagues and the future of the organisation. These include our vision that inclusion and accessibility drive every conversation we have and every decision we make. We want our workforce to fully represent the communities and customers we serve, because a diverse business is a better business. We value every colleague, their diversity and the contribution that they make. When we say you're welcome at Openreach, we really mean it.
Secondly, the one thing the pandemic has taught us is that a lot of current and future colleagues, where and when possible, want to embrace hybrid working. Therefore, we are introducing smart working at Openreach. Smart working means having the flexibility to choose, as a team, how and where you work depending on your team's deliverables and needs; when you are at your shared core location to connect with others and when not. It may not be for every role, and, as part of the recruitment process, you'll have the chance to discuss smart working and how it might work for the job you are applying for.
About this role
The role is primarily internal facing to Service Delivery in their support of the service given to all users of copper-based services plus Communications Providers and their broadband, mobile and PSN services dependent upon Openreach-provided power systems.
Customers are PIMMS users across Openreach and BT Technology including OR LLU power support, OR E-side cable engineers, and BT Technology transmission and power engineers.
You'll have the following responsibilities
Owns the technical compliance of the PIMMS system (large power and pressure infrastructure monitoring system) and associated cyber security compliance of said infrastructure.
Be responsible for the operational integrity of the system to meet availability and BT system standard requirements.
Ensures the design and architecture of the systems plus software development and testing.
You will own rollout and deployment planning/support for the installation of PIMMS connectivity at exchange sites.
You'll have the following skills & experience
This is a highly technical role typically requiring a Computer Science degree or equivalent experience.
The ability to develop and maintain software using Java, Hibernate, Oracle/SQL running under Unix and the Tomcat application servers is required.
The role holder must also have a thorough knowledge or IP and serial networking plus network management including SNMP.
A good understanding of electrical power systems used by BT/Openreach and the E-side cable pressurisation is required.
The role holder will also need a working knowledge of BT's "Enterprise Cloud" computing and network infrastructure.
Benefits
As well as offering a competitive base salary, you'll also have a rewarding bonus scheme, access to equity schemes and an attractive pension offer.
We value different perspectives, skills and experiences. Diversity makes sense for us, our customers and our ambitions. We're creating an inclusive working culture where people from all backgrounds can succeed.
About Openreach
Openreach Limited runs the nation's digital network. We play a key role in British society, helping homes, schools, hospitals, broadcasters, government, businesses and more connected to the world.
We're a wholly owned subsidiary of BT Group, and our customers are the 640+ communications providers who sell phone, broadband and Ethernet services to homes and businesses. And we're on a mission - to make the country's digital network services faster, better and more affordable.
Our people are experienced, resourceful and innovative, working on vital projects that help support the nation at work, in learning, on the move, at rest, at play, in emergencies and much more.
So if you'd like to be a part of an exciting organisation that's making a real difference, why not join us today? You can read more here about working at Openreach.
How to Apply
It's easy to apply online; you just need a copy of your up-to-date CV and to follow the step-by step process. Don't worry if you need to make changes - you'll have the opportunity to review and edit your work on the final page. We look forward to receiving your application!
#LI-OR