Supply Early Years Officers, Part Time Early Years Officers and Part Time Playgroup Manager
Tayport Playgroup
Posted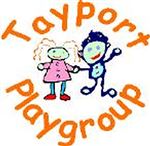 Part Time
Permanent
Contact:

Karyn Cameron
Posts available: Part Time Early Years Officers
Supply Early Years Officers
Part Time Playgroup Manager
Early Years Officer Vacancies:
Due to our expansion, Tayport Playgroup are currently looking to recruit experienced Early Years Officers to join our dedicated team.
Experience:
Preferably at least one years experience in an early years setting. However newly qualified individuals will be considered.
You should possess:
• HNC Childhood Practice Or HNC Early Years Education Or Scottish Vocational Qualification (SVQ) Level 3 Children & Young People, with experience working in an Education Service Nursery/Partner Provider. Or Scottish National Nursery Education Board (SNNEB) or equivalent.
• Ability to register with SSSC at practitioner level within 6 months of taking up employment in this role.
Before confirming appointment, you will be required to obtain a Protection of Vulnerable Groups Scheme Membership through Disclosure Scotland.
Job Description
• Promoting children's learning, development and welfare
• The assessment and monitoring of children.
• Liaison/Communication with parents and carers.
• To contribute to planning aspects of children's development, learning and welfare.
Please Note: As a pack away setting staff are expected to set up the rooms each day ready for the morning sessions starting and pack away at the end of each day. This requires moving large objects, in line with moving & handling guidelines.
**Supply Early Years Officers;
Please Note: The nature of supply work means individuals are often called upon at short notice to work, although Management endeavour to give as much notice as possible. **
Part Time Playgroup Manager:
We are currently looking to employ a Manager for our busy and vibrant playgroup. We are looking for an inspirational and hard-working individual to lead a well-established team of staff who provide preschool care and education to children aged 2 - 5 years. You should have a passion for working in early years and experience, knowledge and understanding of the current approach of learning through play. Knowledge and experience of current documentation (Realising the Ambition, Curriculum for Excellence – Early Level, My World Outdoors, GIRFEC Et al).
The successful candidate will need to demonstrate leadership qualities, be a good communicator, be aware of current best practice in early years, hold a relevant qualification, and be registered/willing to register with SSSC.
Salary: Dependent on experience.
For more information, or to request an application form, please email: manager.eyc@tayportfife.co.uk
Closing Date: 12pm 30th September 2021
For more information, or to request an application pack please contact Karyn on:
manager.eyc@tayportfife.co.uk
We can't find any similar jobs at the moment.