Portfolio Implementation Specialist - Quantitative Investment Strategies
abrdn
Posted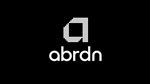 Full Time
Contact:

Recruitment Team
Reference:

R0067485
Job Description
abrdn plc is one of the world's largest investment companies, and we are built on a long standing culture of caring about the future and making a positive impact. Together we invest for a better future. We do it to make a difference to the lives of our clients and customers, our employees, society and our shareholders.
Our strategy is to build a vibrant and value-creating purpose-led organisation, with the current and future needs of our stake holders at the heart of all we do.
We believe that persistent inefficiencies in capital markets present opportunities for risk-adjusted return. At abrdn we look to harness this potential through our global Quantitative Investment Strategies (QIS) group.
Our team of highly skilled quant specialists operate from our Edinburgh and London offices. The team currently manages over £60bn across a diverse range of strategies including pure equity index tracking, enhanced indexation, smart beta and quantitative fixed income. In addition the team also provides expertise in derivative execution & pricing, quantitative risk analysis and portfolio optimisation.
Due to an organisational change within the QIS team we are looking for a Portfolio Implementation Specialist to join the Equity / Fixed Income Passive team on a permanent basis.
The role of Portfolio Implementation Specialist provides opportunity to work in the QIS Equity/ Fixed Income Passive team providing administrative, operational and technical support to the Fund Managers.
Duties & Responsibilities will include:.
Assisting the fund managers in the daily management of funds by checking fund and cash positions, monitoring cashflows and assisting with the implementation of trades across the portfolios

Provide accurate and timely data which supports the Fund Managers make balanced and confident dealing and selection decisions

To create equity / fixed income, GLF and derivative trades, ensuring corporate actions are processed correctly, monitoring cash to ensure mandate and regulatory adherence

Responsible for cash management, trade support, management information, admin support

Management of index information for portfolio implementation

Recognise issues and carry out corrective action liaising with internal departments such as Operations and ITS teams to resolve

Provide support to the Fund Managers on all front office systems including OMS and Analytic tools

Be proactive in understanding new technology and systems to support desk processes

To keep up to date with developments of the front office systems and to participate in required testing

Confidence and ability to represent fund manager views at internal meetings and be a key contact for the QIS team.

Ability to build on additional skills and to implement a process of continuous improvement

Involvement in QIS division or on desk projects. Including the participation in new business/fund launches

Co-ordinate provision of portfolio information to stakeholders e.g. RFP team

Be proactive and have a flexible approach to teamwork
Desired
Experience/Qualifications:
Good Investment knowledge including familiarity with quantitative products and fixed income / equity markets and securities

Knowledge of bond / equity indices, e.g. Bloomberg Barclays, iBoxx, JP Morgan, FTSE, MSCI etc. would be advantageous.

Experience and knowledge of ThinkFolio, CRIMS 18R2 as well as Front Office analytical systems such as Bloomberg PORT+ (ex-Barclays POINT) / Factset would be preferable

Ability to work independently, manage time effectively, be proactive and have a flexible approach to teamwork

Advanced knowledge of Excel would be highly advantageous

Diligence and attention to detail
In addition, the successful applicant will possess excellent communication skills complimented with willingness to take responsibility and the ability to think analytically. Planning, organisation and presentation skills are vitally important, as is accuracy and numeracy. They will be a self-motivated team-player, who draws on a tendency to collaborate to achieve results.
Our Benefits
There's more to working life than coming home with a good salary. We have an environment where you can learn, get involved and be supported.
When you join us, your reward will be one of the best around, including 40 days annual leave, a 16% employer pension contribution, a discretionary, performance based bonus, private healthcare and a range of flexible benefits including gym discounts, season ticket loans and access to an employee discount site amongst many others. You can read more about our benefits here.
Our Values
Our strategic drivers are the foundations from which we deliver for all our stake holders: High Impact Intelligence, Enduring Relationships, Connections without borders and Future fit. You can find out more about our values here.
Our Inclusive Culture
We are committed to exploring the possibilities of working smarter. This means we'd like to hear from you, whatever way you like to work.
We have a long-term commitment to building inclusive workplaces; we value diversity in our workforce and welcome enquiries from everyone. If you need assistance or a reasonable adjustment due to a disability please let us know as part of your application and we will assist. You can find out more about our inclusive culture here.
We're committed to providing an inclusive workplace where all forms of difference are valued and which is free from any form of unfair or unlawful treatment. We define diversity in its broadest sense – this includes but is not limited to our diversity of educational and professional backgrounds, experience, cognitive and neurodiversity, age, gender, gender identity, sexual orientation, disability, religion or belief and ethnicity and geographical provenance. We support a culture that values meritocracy, fairness and transparency and welcomes enquiries from everyone.
If you need assistance or an adjustment due to a disability please let us know as part of your application and we will assist.
We can't find any similar jobs at the moment.