Change Capability Manager
abrdn
Posted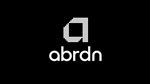 Full Time
Contact:

Recruitment Team
Reference:

R0067486
Job Description
Job Title: Change Capability Manager
Business area: Platform Development
Location: Edinburgh
Contract Type: Full-time, permanent
Platform Development is a specialised function, supporting the development and transformation of abrdn's award winning open-architecture platforms; Wrap and Elevate.
Description
To Lead and manage a team of change professionals across a particular subject area; providing value flexible resources to a constantly evolving Change Portfolio.
The primary focus of our team in Platform Development is to provide abrdn with solutions to enable the successful delivery of business objectives of our Global Operations, Adviser and Personal Vectors. To achieve this, Practice Managers must manage and deploy Change and IT people in a dynamic, flexible and cost efficient way, meeting business needs whilst continuing to improve and support the development and capability of our Change and IT professionals.
As an individual with a passion for developing and mentor colleagues; alongside significant experience of leading teams; you will ensure that our change professionals are provided with continual learning and development, improving their core capability and performance. Change
Capability Managers work across a number of subject areas including Programme & Project Management; Testing & Implementation; Business Analysis; and Change Manager teams.
Key Responsibilities
Manage, develop and empower your team to ensure that it has the right people at the right time with the right skills to effectively fulfil current and future business priorities/strategy.
Working in partnership with other people managers, to balance competing demands; make priority calls; and dynamically identify skillsets rather than vital roles to get the work done.
Work with Business Management team to harness third party relationships and capabilities to enable the department to flex up and down according to changing demand.
Carry out people and performance management robustly to ensure team are managed in line with our policies, systems and processes.
Reward and recognise achievements through salary planning process and other means.
Promote standard methodology approaches to "raise the bar" on professional capability, innovating and staying on top of how the wider industry is developing.
Demonstrate own personal expertise in a Change and/or IT role to coach and mentor staff on how to best approach the technical aspects of their work.
Build and maintain a training and development plan that is aligned with the functional People Plan ensuring development activities are a worthwhile investment from abrdn.
Working with demand-generating areas to understand the roadmap of work; while monitoring and forward planning resources to identify and fulfil potential gaps to ensure minimal impact on delivery or projects.
Develop relationships with internal and external customers and suppliers to ensure efficient communication channels and the effective delivery of existing and future work.
Proactively challenge and monitor team to ensure robust governance processes and consistent standards are applied across all projects.
Work closely with the other People Managers to ensure target utilisation levels are achieved and resourcing levels are managed and deployed in an efficient and effective manner which delivers results.
Technical Criteria Required
Passion for managing, developing and mentor colleagues to increase individual and collective capability
Significant experience of leading and mentoring large teams either in a direct line or matrix structure
Excellent analytical and planning skills and subject area to meet specific target dates and objectives
Excellent written and verbal communication skills
A proven track record of experience and delivery in a Business Change or IT role
Experience of advising and influencing senior managers
Can readily identify and embrace change in the drive towards continuous improvement
Seeks to continuously improve own skills and performance in the context of the organisation
Our Benefits
There's more to working life than coming home with a good salary. We have an environment where you can learn, get involved and be supported.
When you join us, your reward will be one of the best around, including 40 days annual leave, a 16% employer pension contribution, a discretionary performance based bonus (where applicable), private healthcare and a range of flexible benefits including gym discounts, season ticket loans and access to an employee discount site amongst many others. You can read more about our benefits here.
Our Values
Our strategic drivers are the foundations from which we deliver for all our stakeholders: High Impact Intelligence, Enduring Relationships, Connections without borders and Future fit. You can find out more about how we create value here.
Our Inclusive Culture
We are committed to exploring the possibilities of working smarter. This means we'd like to hear from you, whatever way you like to work.
We have a long-term commitment to building inclusive workplaces; we value diversity in our workforce and welcome enquiries from everyone. If you need assistance or a reasonable adjustment due to a disability please let us know as part of your application and we will assist. You can find out more about our inclusive culture here.
We're committed to providing an inclusive workplace where all forms of difference are valued and which is free from any form of unfair or unlawful treatment. We define diversity in its broadest sense – this includes but is not limited to our diversity of educational and professional backgrounds, experience, cognitive and neurodiversity, age, gender, gender identity, sexual orientation, disability, religion or belief and ethnicity and geographical provenance. We support a culture that values meritocracy, fairness and transparency and welcomes enquiries from everyone.
If you need assistance or an adjustment due to a disability please let us know as part of your application and we will assist.