Senior Analyst Treasury ALM
Virgin Money
Posted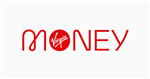 £40,625 to £50,781 per annum
Full Time
Contact:

Human Resources
Reference:

053569
Job Title: Senior Analyst Treasury ALM
Business Unit: Finance & Treasury
Salary Range: £40,625 to £50,781 DOE plus great benefits
Location: UK Flexible
Contract Type: Permanent

Disrupt the status quo. It's a simple statement that tells you everything about our ambition. It's about thinking what money could be, instead of what it's always been. Thinking this way gives us so many opportunities to make our customers happier. We're not like other banks – and we want you to help us be even more exceptional.
The Treasury ALM team play an important role in supporting the wider Treasury function in the management of the Group's Balance Sheet. The team are responsible for assessing, monitoring and reporting the Bank's sensitivity to market risks and ensuring that Treasury market activity is compliant with the Bank's risk appetite. The role balances both technical knowledge and strategic views that seek to influence and inform the trajectory of the Banks forward looking asset and liability strategy.
The team's day to day responsibilities cover interest rate risk, ALM modelling and balance sheet management activities and the role holder is expected to develop their skills and knowledge across these different areas as part of their development plan.
A summary of your day to day responsibilities includes:
The provision and development of both regular and ad hoc Balance Sheet MI and analysis.
Produce, analyse and develop a range of market risk reports to meet internal and regulatory reporting requirements and support Treasury in the management of market risks.
Provide analytical insight on current and future balance sheet performance to changes in interest rates and other stress scenarios.
Design, develop and embed analysis which facilitates more accurate balance sheet modelling. Including analysis of how both product strategy and customer behaviour may change under differing interest rate scenarios.
Produce and develop MI to provide insight into the interest rate risk hedging process to facilitate the transfer of risk from the customer balance sheet into Treasury
Provide analysis on the impact of interest rate risk on VM's net interest income/margin and generate analytics to support structural interest rate risk decision making
To be successful for this role you'll have:
A proven track record of analytical capability with the role holder being required to pull together complex and often disparate information from various sources within and outside of Treasury to identify key risks and provide valued advice.
Strong communication skills with a need to engage with other Treasury teams, Finance, Risk and the Franchises
An ambitious and inquisitive mind set, a desire to learn and develop and an ability to work under pressure and adapt to change
We'd love it if you had:
Experience in Treasury or related market discipline
Proven capabilities in market risk, derivatives, interest rate or foreign exchange risk management
Understanding of the Group's balance sheet, customer products and behaviours
Understanding of the Group's risk management policies
RED HOT Rewards:
A generous holiday package and the option to buy more!
Private Medical Insurance - with the option to extend to family members.
Pension! A market leading pension – we'll top up your contributions too.
Flexible benefits – customise your rewards to work for you!
Inclusion at Virgin Money
Inclusion is at the heart of everything we do here at Virgin Money. It's good for you, it's good for us and it's amazing for our customers. We know that great minds don't think alike, so we rely on your diverse thoughts, feelings, beliefs and backgrounds to be the best we can possibly be. Got any questions about this or need some support with your application? We'd love to hear from you so get in touch with our friendly team at careers@virginmoney.com or HRUKRecruitment@cybg.com
Point to note…
At the minute, depending on which team you are joining, lots of us are working from home. This is something that may change over time, and if so, we will come together in one of our hub locations, giving you the chance to meet your new colleagues in person. We will of course, make sure you have the IT equipment to access our systems and to interact digitally with your new team and colleagues, but we thought it best to let you know this in advance, so you can make sure you are set up to work safely and productively. If you have any questions on this let us know!

Now the legal bit…
If we offer you a job and you accept, there are some checks we need to complete before you can start with us. This will include a credit and criminal record check, as well as providing 3 years' worth of satisfactory references.
We can't find any similar jobs at the moment.