Senior Pmo Analyst
Virgin Money
Posted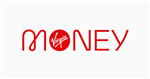 £35,884 to £44,855 per annum
Full Time
Contact:

Human Resources
Reference:

053551
Job Title: Senior PMO Analyst
Business Unit: Core Solutions & Infrastructure, Change & Delivery
Salary Range: £35,884 to £44,855 DOE plus great benefits
Location: Glasgow / Gosforth
Permanent or Fixed Term: Permanent – Full Time

Disrupt the status quo. It's a simple statement that tells you everything about our ambition. It's about thinking what money could be, instead of what it's always been. Thinking this way gives us so many opportunities to make our customers happier. We're not like other banks – and we want you to help us be even more exceptional.


We have an exciting opportunity for a highly organised, motivated and a dedicated individual to support us in driving forward a best in class PMO within Change & Delivery. PMO provides a range of services that ensure we deliver our key Change & Delivery strategic objectives. These services include governance, assurance, financial controls and reporting. As a Senior PMO Analyst you'll be proactively supporting the PMO Lead within the Core Solutions and Infrastructure Programme Management Office (PMO) in the maintenance and championing of Programme and Project Management governance frameworks across Change & Delivery. Reporting directly to the PMO Lead, you will support a growing team of PMO Analysts to ensure the PMO adds value through facilitation of regular programme assurance, effective reporting, understanding overarching financials, risks, issues and dependencies, and supporting the delivery teams through guidance on governance and best practice. You will be required to work directly with the central PMO team and other PMO functions to ensure alignment of ways of working across teams, driving consistent and repeatable programme delivery.
Does this sound like you're dream job? Read on…
Day to day you'll:
Be an advocate for best practice to facilitate adherence to the change management policy standards, ensuring the assigned programme is adhering to methodology (including EPM) and governance.
Ensure effective communication with all stakeholders, specifically Central PMO, Project Managers/ Programme Managers and Business Unit Delivery Leads regarding the delivery status of the assigned programme.
Proactively report and challenge overall programme progress, clearly articulating and/or escalating risks and issues ensuring the appropriate actions are taken and sufficient levels of control are in place.
Encourage and support efforts to complete financial month end processing within Finance timescales including quality assurance of project actuals, forecasts and funding requests to ensure programme continues within governance and budget.
Support Delegated Authority attestation for projects on P2P and maintain a watching brief on open purchase orders and ensure they are closed down in a timely fashion and any portfolio risks/opportunities are managed.
Facilitate Programme Control Boards (PCBs), building packs and proactively manage accurate actions/decisions through to closure.
Provide assurance that project deliverables/artefacts have been reviewed and signed off by Key Stakeholders in accordance to the methodology.
Provide escalation point and guidance to PMO Analysts in ensuring the Project Manager manages a detailed project plan in place and documented dependencies where applicable.
Provide escalation point and guidance to PMO Analysts in ensuring that all risks, issues, actions and dependencies of the overall Programme are actively managed.
Provide assurance that all mandatory artefacts are collated, version controlled and stored appropriately.
Produce and assure quality reports/packs/presentations for the Business Unit Portfolio to ensure accuracy and to the required timescales.
Collate reporting for Change governance forums, ensuring high standards of accuracy and excellence to support executive reporting.
Work in partnership with the Programmes & delivery teams, offering guidance to ensure the programmes are adhering to Change Methodology Policy Standards (CMPS) within the Governance Framework.
Communicate with colleagues an all levels ensuring they are clear on contribution of PMO in delivering the goals of the business function.
Support the PMO Lead with senior influence, continuous improvements and ensuring consistency across the business unit PMO.
Support PMO Lead in establishment of the Business Unit PMO as a valued function with clear operating rhythm, defined governance and clear roles and responsibilities.
We'd love it if you had:
PMO and/or Projects delivery experience
Strong interpersonal and relationship building skills
Confidence in challenging leadership
Clear understanding of the principles and frameworks of successful project management
Exposure to defining Business Change Governance
Strong analytical skills
Financial control and understanding
Strong communication skills
Strong presentation skills
Ability to tailor information to different audiences
RAID Management experience
Experience of positive Senior Stakeholder Engagement
Experience of reporting to deadlines and established standards
Capabilities for problem solving, decision making, sound judgment, assertiveness
Ability to work autonomously and with direction
MS Project knowledge
MS Office knowledge (Excel, Word, Powerpoint)
Enterprise PPM Tooling knowledge (Planview, EPM, etc)
RED HOT Rewards:
A generous holiday package and the option to buy more!
Private Medical Insurance - with the option to extend to family members.
Pension! A market leading pension – we'll top up your contributions too.
Flexible benefits – customise your rewards to work for you!
Inclusion at Virgin Money
Inclusion is at the heart of everything we do here at Virgin Money. It's good for you, it's good for us and it's amazing for our customers. We know that great minds don't think alike, so we rely on your diverse thoughts, feelings, beliefs and backgrounds to be the best we can possibly be. Got any questions about this or need some support with your application? We'd love to hear from you so get in touch with our friendly team at careers@virginmoney.com or HRUKRecruitment@cybg.com
Point to note…
At the minute, depending on which team you are joining, lots of us are working from home. This is something that may change over time, and if so, we will come together in one of our hub locations, giving you the chance to meet your new colleagues in person. We will of course, make sure you have the IT equipment to access our systems and to interact digitally with your new team and colleagues, but we thought it best to let you know this in advance, so you can make sure you are set up to work safely and productively. If you have any questions on this let us know!

Now the legal bit…
If we offer you a job and you accept, there are some checks we need to complete before you can start with us. This will include a credit and criminal record check, as well as providing 3 years' worth of satisfactory references.
£26,800 to £33,500 per annum
,
Glasgow