Roster Clerk
Network Rail
Posted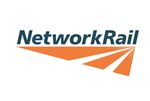 From £25,000 per annum
Full Time
Contact:

Human Resources
Reference:

IRC2217221
Roster Clerk
Location
Glasgow, GB
Department Name
Scotland Region
About Network Rail
Network Rail are dedicated to becoming one of Britain's best employers and believe this starts with placing the people at the centre of everything we do!
Our ambition is to be responsive to passengers and freight users and we're empowered to do the right thing for those who use the rail network. We actively challenge unsafe practices and take responsibility for addressing risks, resolving issues and protecting safety and wellbeing.
We're passionate about great service and we ask ourselves, what can we do to put our passengers and freight users at the centre of everything we do? With this in mind, we pull together as one industry because we care about people and teamwork is key. For more information about Network Rail click here.
Scotland's Railway covers a large geographical area from the Borders to Thurso at the far tip of the North East of Scotland, accounting for almost 20 per cent of the UK rail network. We provide rapid access along busy commuter routes to our seven cities, servicing the varied
Brief Description
To produce cost effective and efficient rosters for nominated employees compliant with the relevant operational standards in line with current rostering principles and competency requirements. Monitor the competency database to manage future safety critical competency expiries.
About the role (External)
Key Accountabilities
Compile and publish rosters using the Corporate Rostering Tool in accordance with National Rostering Principles, company policies and standards.

Prepare rosters for employees undertaking weekly / daily rostered duties. Covering sickness, annual leave, training, briefing and special arrangements. Liaise with local managers to crosscheck roster data.

Manage short notice roster alterations liaising with all affected employees and line managers, including gaining verbal confirmation where necessary. Respond to and resolve any queries relating to roster issues.

Compile and control leave records, including input to the production of annual leave rosters.

Make roster arrangements for medical examinations and interviews.

Make roster arrangements for safety critical competence expiries, training plans, training courses and briefings.

Monitor and maintain competency data so that no base roster shifts are left uncovered due to expired competencies.

Carry out pre and post payroll interface checks to validate roster data. Submit late notice roster changes to payroll.

Gather and analyse fatigue data and highlight issues to the relevant line manager.

Provide information and data to support the routes reporting requirements.




Job Skills, Experience and Qualifications
Essential
Excellent knowledge of national rostering principles

Previous successful experience in prioritising workloads and delivering to deadlines

Ability to demonstrate excellent interpersonal and communication skills

Previous successful experience of analysing data and producing reports

Understanding of conditions of service applicable to rostering

Understanding of roster systems

Demonstrable ability to accurately manage data and attention to detail

Previous successful experience of working in a team and engaging with virtual team members

Able to demonstrate good general IT skills
Desirable
Understanding of pay arrangements for rostered staff

Geographical knowledge of the route

Knowledge of the UK rail industry
How to apply (External)
Click 'apply' to login and submit your CV.
We are an equal opportunity employer and encourage people to work flexibly. We welcome applications from everyone. Click here for more information
We are a Disability Confident Leader employer! Should you need access support to apply for a role, visit Evenbreak's Career Hive.
To ensure an improved representation in our workforce, applications are particularly welcome from Black, Asian and Minority Ethnic people, females, LGBTQi+ people and people with disabilities.
All offers of employment are conditional upon satisfactory completion of pre-employment checks. Click here for more information
Keeping people safe on the railway is at the heart of everything we do, safe behaviour is therefore a requirement of working for Network Rail. Applicants should demonstrate their personal commitment to safety in their application.
Network Rail Benefits – To find out about what benefits we offer, click here
Grade: Band 5
Salary: £25,000
Closing date: Monday 27th September 2021 - late applications will not be accepted.
We retain the right to close the advert before the listed closing date (based on application volumes) so if you are interested in this vacancy, we encourage you to make your application as early as possible.
We can't find any similar jobs at the moment.