Investments Process Attribution Lead
abrdn
Posted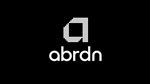 Full Time
Contact:

Recruitment Team
Reference:

R0066344
Job Description
Abrdn plc is one of the world's largest investment companies, and we are built on a long standing culture of caring about the future and making a positive impact. Together we invest for a better future. We do it to make a difference to the lives of our clients and customers, our employees, society and our shareholders.
Our strategy is to build a vibrant and value-creating purpose-led organisation, with the current and future needs of our stake holders at the heart of all we do.
About department:
Aberdeen Standard Investment (ASI), our investment management business, invests globally in a full range of asset classes from office locations across a number of geographies, including Edinburgh, London, Philadelphia and Singapore. Asset classes covered include equities, bonds, real estate, private markets, money markets, fund of funds and multi asset funds. It is anticipated as the business grows, there will continue to be a growth in the number of more complex products and solutions offered to clients.
The Investments Chief Operating Office (ICOO) is empowered by the Chief Investment Officer to work globally across all asset classes and enabling functions to coordinate, align and prioritise our operating model requirements from the investment platform needs and services. It is a critical function in ensuring ASI remains a leader in active investment management across public and private markets. To ensure Investments' platform and capability priorities are being met by internal (Ops and ITS) and external service providers.
The Augmented Fundamental Hub has been established to accelerate our structured use of next generation data and technology at the heart of investment decision making. To assist in ensuring we can provision greater insight and develop valuable solutions to support our fundamentals based investment philosophies. The intention is to empower asset classes, decision makers, with the right tools, techniques, talent and a support network that can drive best practise, collaboration and share activity efficiently. Where possible, even seek to tackle pan Investment challenges independently with experts from across Investment teams.
About the role:

The Investment Process Attribution (IPA) Lead is a role with a global remit.
They'll establish and co-ordinate a consistent framework to allow investment teams to undertake forensic process mining to analyse current investment process performance. Identify areas of outperformance for further investment and broader utilisation, areas of improvement to enhance and areas where undifferentiating steps could be delivered more efficiently. To define best practise to enable asset class process attribution, scrutiny and forensic valuation of process steps for maximised outcomes.
Define structure and framework to leverage data science in pursuit of discovery driven process improvement

To provide thought leadership in interpretation and application of Investment Philosophy through the investment processes (handoffs) used in pursuit of performance, as they evolve to improve and deliver on goals

To maximise collaboration and portability of high performing investment process components across asset classes

To influence key areas of Abrdn and ASI's development into behavioural and decision science, AI and Machine Learning Strategy

Make IPM an effective partner for augmenting fundamental investors seeking to be more consistent, efficient and partner process automation.

To stimulate the use of complex analytics and embed technology in the investment decision making capability across ASI's investment teams.

To build a framework for calculation of trials and beneficial impact of the process improvement

To develop a technical control framework for investments, connecting agile development and idea generation to supportable global standards capable of an external investment capability, retaining pace and agility whilst balancing protection and scalability

To engage external partners and ensure ASI is adapting and evolving to developments and environment

To build strong internal relations within Investments, ITS and Operations to generate mutual learning and alignment on requirements and delivery
To provide leadership and guidance within Investments on Data & Tech.
Member of the Augmented Fundamental Steering Group
Key Outcomes / Responsibilities
The Investment Process Mining (IPM) Lead will be responsible for the following key areas:
Maintenance and evolution of the ASI Investment Process Attribution Strategy

Lead data science engagement

Ensure stakeholder understanding and adherence to the technical control framework for investments, balancing effectiveness and efficiency

Reduce the operational risk associated to augmented solutions
By aligning to core platform strategy and working with targeted value assessment, significantly remove localised and sub-scale technical solutions

To influence multi-disciplinary teams without direct control, to support business development and innovation
Facilitating business case and capex investment documentation and ensuring ITS alignment to deliver globally

Support delivery of other team priorities in an aligned and collegiate manner

Work across multiple jurisdictions, asset classes and multiple client / fund types

Ensuring strong collaboration with all relevant corporate functions
Skills and Experience
Candidates for the role will have:
A strong technical and data background, with extensive knowledge of data driven process improvement

Experience in behavioural and decision science

Demonstrate personal profile and credibility with key stakeholders

Strong communication skills, capable of representing ASI at external forums with partners, vendors, Professional Bodies and with clients

Ability to self-motivate, handle multiple tasks effectively and work within tight deadlines as well as motivate wider team with good delegation skills

Previous work experience with data, data science, consumer finance, manufacturing.

The ability to think and act strategically as well having an eye for detail
Our Benefits
There's more to working life than coming home with a good salary. We have an environment where you can learn, get involved and be supported.
When you join us, your reward will be one of the best around, including 40 days annual leave, a 16% employer pension contribution, a discretionary, performance based bonus, private healthcare and a range of flexible benefits including gym discounts, season ticket loans and access to an employee discount site amongst many others. You can read more about our benefits here.
How we create value
Our strategic drivers are the foundations from which we deliver for all our stake holders: High Impact Intelligence, Enduring Relationships, Connections without borders and Future fit. You can find out more about our values here.
Our Inclusive Culture
We are committed to exploring the possibilities of working smarter. This means we'd like to hear from you, whatever way you like to work.
We have a long-term commitment to building inclusive workplaces; we value diversity in our workforce and welcome enquiries from everyone. If you need assistance or a reasonable adjustment due to a disability please let us know as part of your application and we will assist. You can find out more about our inclusive culture here.
We're committed to providing an inclusive workplace where all forms of difference are valued and which is free from any form of unfair or unlawful treatment. We define diversity in its broadest sense – this includes but is not limited to our diversity of educational and professional backgrounds, experience, cognitive and neurodiversity, age, gender, gender identity, sexual orientation, disability, religion or belief and ethnicity and geographical provenance. We support a culture that values meritocracy, fairness and transparency and welcomes enquiries from everyone.
If you need assistance or an adjustment due to a disability please let us know as part of your application and we will assist.