Maintenance Manager
Aggregate Industries
Posted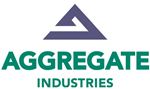 Part Time
Permanent
Contact:

HR Department
Aggregate Industries is a member of the Lafarge Group and a leading supplier of traditional and sustainable construction materials to major building and construction customers. With nearly 4,000 employees and operations across the UK and Northern Europe, we are committed to helping create a better built environment. You will lead the site's Fixed Plant Maintenance department as part of the site engineering support team. Facilitate the development and deployment of site maintenance policies to ensure compliance with all legislative and corporate requirements. These activities should support the site's reliability based culture and the promotion of Glensanda as a world leader in the development of best practice.
This will incorporate the management of all activities undertaken by the department members and contractors in the execution of their duties.
Responsibilities:
• Manage all short, medium and long term activities of the Fixed Plant Maintenance department at Glensanda.
• Performance manage a small/medium sized team of craftsmen and Team leaders to provide suitable levels of support to the site ensuring high standards of demonstrable professional competence
• Manage the development of new reliability driven practices within the Fixed Plant Maintenance department
• Promote and lead safety within the Fixed Plant Maintenance department at Glensanda.
• Develop and implement AI and Glensanda specific Maintenance procedures to fulfil Statutory, Insurance and Corporate requirements, incorporating industry best practices.
• Keep abreast of new legislation and Aggregate Industries Codes of Practice governing the design,maintenance and operation of equipment used on the Glensanda site and ensure the specified Maintenance systems to satisfy these requirements are being conducted on schedule and adequate records maintained.
• Troubleshoot major and recurring fixed plant problems on the site to improve equipment operation and reduce maintenance costs, working closely with the Production and Electrical department to eliminate problem area "root causes".
• Provide early input to and approve the design of projects conducted by the site Project group and Contractors; and act as an interface between two groups.
• Implement a balanced maintenance strategy to move emphasis from breakdown maintenance further toward Reliability Centred Maintenance using "planned and predictive" techniques.
• Manage Contractors used on site for maintenance work, ensuring they are appropriately qualified, and work safely within the site rules and permit to work system.
• Liaise closely with Production, Engineering and Management Teams to set maintenance priorities to align with Business requirements.
• Liaise with Production and Engineering Planning to prepare and schedule major maintenance shutdown activities (e.g. maintenance shutdowns).
• Schedule and maintain plant and systems through the CMMS system.
• Participate in (and lead where appropriate) Management of change activities concerning Fixed Plant equipment.
• Assist with the formulation of training requirements for the Fixed Plant Maintenance department and Team leaders, including specific training programs for new equipment.
• Work in conjunction with the Engineering Manager to set allocated budgets.
• Manage projects and maintenance activities within the your area of responsibility to the agreed level
Please apply with a copy of your CV and a covering letter.
Closing date: 30th September 2021
We can't find any similar jobs at the moment.