Service Operations Analyst
abrdn
Posted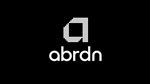 Full Time
Contact:

Recruitment Team
Reference:

R0066713
Job Description
Role: Service Operations Analyst
Type: Permanent
Location: Edinburgh or London
abrdn plc is one of the world's largest investment companies, and we are built on a long standing culture of caring about the future and making a positive impact. Together we invest for a better future. We do it to make a difference to the lives of our clients and customers, our employees, society and our shareholders. Our strategy is to build a vibrant and value-creating purpose-led organisation, with the current and future needs of our stake holders at the heart of all we do.
The role is within the Service Operations team which is responsible for the provision of application maintenance and support service across the business. The Service Operations scope of responsibilities is broad, provisioning support for users of critical business applications. Whilst the majority of the Operational staff are based in Edinburgh, support is also provided to abrdn's hubs across the globe.
The role holder will work closely with others across Enterprise Services and the wider ITS teams, as we look to transform our operating model to better fit the scale and complexity of our operations. This specific role is to provide support to the Application Delivery Managers based in Edinburgh. The role will report to the Service Delivery Manager but will demand a large amount of autonomy and motivation to deliver a high level of service and added value to our users. The Service Analyst is a key member of the retained team within Service Operations.
Role Responsibilities
Service Interruption actively managed through to resolution and root cause investigated and eliminated, to ensure that the quality of service is maintained, the level of occurrence is reduced and the Company receives maximum benefit from the investment in Information Technology

Regular and constructive Service Review meetings held with key business stakeholders

Communications are timely and effective to service users and stakeholders during periods of Service Interruption

Management information produced and reports provided with analysis of data from a variety of sources to provide input to governance boards, regular service reviews and other forums to accurately reflect the service provided

Service level requirements are monitored and reviewed with business users to ensure that customer satisfaction is optimised

Internal Operational Level Agreements monitored and reviewed with Service owners

Identify, assess and support the management of technology risk and mitigating controls

Planning and co-ordination of technical resources from a variety of teams (including key service providers and 3rd parties) for incident resolution, and Disaster Recovery testing

Collaborate with peers and colleagues to identify how best to achieve business goals with collective capability through constructive challenge and influence (both ways)
Experience required
IT Service Management experience, particularly in Application/Batch support

Desire to learn the investment business processes and how they are supported, and the impact of any interruptions.

Be a confident communicator both orally and in writing, can present appropriate information to both technical and non-technical audiences.

An understanding of software applications, data and processes.

Good working knowledge of Service Management and ITIL framework

Demonstrates analytical and systematic approach to problem solving

Can work effectively under pressure and still meet agreed timelines
Our Benefits
There's more to working life than coming home with a good salary. We have an environment where you can learn, get involved and be supported.
When you join us, your reward will be one of the best around, including 40 days annual leave, a 16% employer pension contribution, a discretionary, performance based bonus, private healthcare and a range of flexible benefits including gym discounts, season ticket loans and access to an employee discount site amongst many others. You can read more about our benefits here.
How we create value
Our strategic drivers are the foundations from which we deliver for all our stake holders: High impact intelligence, Client & customer-led growth, Belief in our trusted brand and Future fit. You can find out more about our values here.
Our Inclusive Culture
We are committed to exploring the possibilities of working smarter. This means we'd like to hear from you, whatever way you like to work. We have a long-term commitment to building inclusive workplaces; we value diversity in our workforce and welcome enquiries from everyone. If you need assistance or a reasonable adjustment due to a disability please let us know as part of your application and we will assist. You can find out more about our inclusive culture here.
We're committed to providing an inclusive workplace where all forms of difference are valued and which is free from any form of unfair or unlawful treatment. We define diversity in its broadest sense – this includes but is not limited to our diversity of educational and professional backgrounds, experience, cognitive and neurodiversity, age, gender, gender identity, sexual orientation, disability, religion or belief and ethnicity and geographical provenance. We support a culture that values meritocracy, fairness and transparency and welcomes enquiries from everyone.
If you need assistance or an adjustment due to a disability please let us know as part of your application and we will assist.