EMEA Branch Accountant
abrdn
Posted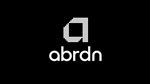 Full Time
Contact:

Recruitment Team
Reference:

R0067471
Job Description
EMEA Branch Accountant
Location: Edinburgh
Fixed Term Contract: 7 Months
abrdn plc is one of the world's largest investment companies, and we are built on a long standing culture of caring about the future and making a positive impact. Together we invest for a better future. We do it to make a difference to the lives of our clients and customers, our employees, society and our shareholders.
Our strategy is to build a vibrant and value-creating purpose-led organisation, with the current and future needs of our stake holders at the heart of all we do.
Reporting to the EMEA Financial Reporting and Control Manager, this role will have responsibility for legal entity and branch financial control and reporting for specified countries within the EMEA region. This role requires excellent end to end accounting control and financial process skills and experience, and good influencing / relationship building skills in relation to the many internal and external partners to the process
A professionally qualified Accountant, you will have a proven track record of delivery, being proactive and successfully taking ownership for areas of responsibility. Evidence of having operated with senior internal and external partners will be essential. You will have good team working skills and be able to demonstrate a high level of professional technical competence.
Key Outcomes / Responsibilities:
Manage and control all book-keeping, accounting, statutory, regulatory and internal reporting for the EMEA non-UK branches and subsidiaries allocated to this role. Maintain strong controls and reconciliations over all general ledger and accounting data
Work with billing, purchasing and banking teams and appropriate management within the relevant country offices to ensure all relevant transactions properly recorded, controlled and approved. Ensure all accruals and prepayments accurately reflected on a monthly basis
Manage relationships and service standards with external service providers (Deloitte, KPMG)
Prepare for and present at monthly review and challenge meetings with management, ensuring all material variances are fully explained and understood
Working along with other regional Finance teams, ensure that processes for internal recharges under Transfer Pricing are managed in a compliant and efficient way
Ensure effective integration of legacy financial reporting processes, methodologies and systems within areas of responsibility
Work collegiately with others within the EMEA Financial Control and Reporting team and across the wider Finance division to ensure common goals and objectives are met
Proactively build and maintain a wide-range of internal & external contacts in order to obtain/exchange information, establish standard methodologies subsequently taking appropriate actions to maintain/enhance competitive advantage
Contribute to strategic projects/other finance tasks as required by line management
Commercial
Build and maintain trusted relationships across the wider business, providing financial leadership and guidance
Work closely with the Business Planning and Budgeting function and ensure timely / accurate planning information is provided to the regional management teams and Finance BPP
Develop existing fields of performance review within finance and the wider business, analysing and interpreting financial and non-financial information, and advising/challenging and supporting on overall business and financial performance
Build trusted advisor relationships with all relevant Boards, functions and countries to further enhance the commercial management of the business
Performance Improvement – take ownership of information within the business to develop meaningful insight on the causal linkage between cost activities in driving income and managing risk
People
Ensure that role objectives and individual development needs are agreed with manager on an annual basis – and regularly reviewed/addressed as appropriate
Be considerate of differing cultures within non-UK finance teams
Strong and considerate team working skills
Role Specific Skills and Knowledge:
Experience in and detailed understanding of the fund management industry
Detailed technical knowledge of financial and regulatory reporting requirements
Relevant post qualification accounting experience
Ability to influence and communicate across all areas of the business
Ability to challenge at a senior level in a constructive and positive manner
Experience of working with external auditors
Bringing innovation to problem solving
Attention to detail
Communication and presentation skills
Commercial experience
Good understanding of operational and accounting processes
Ability to influence at all levels and drive through projects / work
Has demonstrated high levels of personal accountability and flexibility to prioritise and meet deadlines
Proven experience of delivering results in a challenging environment
Ability to manage time and effectively prioritise multiple tasks to meet tight deadlines
Good interpersonal skills and a great teammate who can build and deepen relationships across the team to deliver results
Is compelling and has impact, creates a credible impression
Personality:
Trusted, creates a credible impression and builds relationships built on respect
Independent, self-starter who enjoys managing and analysing different streams of activity, with an eye for detail but an ability to stand back and see the wider picture
An ability to adapt to change and a natural drive towards continuous improvement
Qualifications:
Qualified accountant with relevant post qualifying experience
Competencies:
Client Focus
Communication
Financial Analysis & Control
Persuading & influencing
Problem Solving
Quality work
Team work
Our Benefits
There's more to working life than coming home with a good salary. We have an environment where you can learn, get involved and be supported.
When you join us, your reward will be one of the best around, including 40 days annual leave, a 16% employer pension contribution, a discretionary performance based bonus (where applicable), private healthcare and a range of flexible benefits including gym discounts, season ticket loans and access to an employee discount site amongst many others. You can read more about our benefits here.
How we create value
Our strategic drivers are the foundations from which we deliver for all our stake holders: High Impact Intelligence, Enduring Relationships, Connections without borders and Future fit. You can find out more about our values here.
Our Inclusive Culture
We are committed to exploring the possibilities of working smarter. This means we'd like to hear from you, whatever way you like to work.
We have a long-term commitment to building inclusive workplaces; we value diversity in our workforce and welcome enquiries from everyone. If you need assistance or a reasonable adjustment due to a disability please let us know as part of your application and we will assist. You can find out more about our inclusive culture here.
We're committed to providing an inclusive workplace where all forms of difference are valued and which is free from any form of unfair or unlawful treatment. We define diversity in its broadest sense – this includes but is not limited to our diversity of educational and professional backgrounds, experience, cognitive and neurodiversity, age, gender, gender identity, sexual orientation, disability, religion or belief and ethnicity and geographical provenance. We support a culture that values meritocracy, fairness and transparency and welcomes enquiries from everyone.
If you need assistance or an adjustment due to a disability please let us know as part of your application and we will assist.
We can't find any similar jobs at the moment.