Internal Audit Data Analyst
abrdn
Posted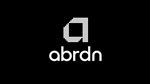 Full Time
Contact:

Recruitment Team
Reference:

R0067398
Job Description
Job Title: Internal Audit Data Analyst
Contract: Permanent
Location: Edinburgh
Introduction and Background
At abrdn we believe everyone should have a future to look forward to, and that means looking after our customers, our shareholders, and our people. We'll help you grow and progress by acknowledging your talent, and rewarding you well. In return, you'll give us your energy, enthusiasm and the drive to deliver results. That way, we all have a promising future.
We're looking for people to help ensure abrdn meets its regulatory, reputational and commercial requirements. As one of the UK's largest financial services companies, our mission is to maximise sustainable, high quality returns for our shareholders and customers – and build a more prosperous world.
Our vision is to put data and analytics at the heart of all aspects of our approach to internal audit, being strategic, efficient, proactive and vocal. The Audit Data & Analytics team (ADA) can recognise, understand and can maximise the value of data analytics to our key stakeholders; Board / Audit Committee, the business, the regulators and the Internal Audit (IA) team. We want to be recognised by our stakeholders and our peers as leading users of analytics in internal audit; with the use of analytics being actively considered for every audit.
Role Purpose
Delivery of abrdn's strategic priorities is underpinned by data analytics and multiple types of data. We want to build a capability that:
Enhances confidence in our audit work, and the integrity of business data,
Allows us to better assess the impact and root causes of issues identified,
Delivering insights and value-add opinion to audit & business colleagues
Enables us to create greater insight into the risks and controls of the business, and
Improves the efficiency of all aspects of IA's activities.
Educated to degree level, with relevant experience or professional qualifications, you should bring a track record of problem solving, delivering data driven reporting / understanding / insight, as well as influencing data and analytical led actions. You will be able to demonstrate an ability to see connections and to position information in a strategic context.
You will report to the ADA team lead, supporting the data analytics effort in audits, focused on data and systems activity and embedding analytics across IA. You will build knowledge and contribute to the development of Data Analytics, enhancing IA's talent and capabilities.
Key Responsibilities
Develop and drive the availability of required data for IA activity
Support the delivery of audits across IA.
Assist in the identification, gathering and management of data to support audit work and other IA activity
Regularly communicate with colleagues ahead of and throughout audits to ensure that data acquisition and testing is conducted within appropriate timescales
Build knowledge and involvement in data and analytics networks in abrdn
Maintain an up to date view of planned and actual time recording, to support IA planning and delivery
Can work independently according to guidelines and requirement given
Establish and maintain robust audit documentation around analytical work & processes
Deliver audit support in accordance with IA Audit Methodology and Audit Data Analytics Methodology
Seek opportunities for individual and team development in methodology, approach, techniques and tools
Support the team in building a flexible and responsive programme of data analytics audits and audit support
Be vocal with innovative and data centric ways when engaging with audit assurance activities
Own and proactively advance self-learning activity through professional and personal development
Key Skills
Essential
Experience working with data and related tools (e.g. Power Query, PowerBI, DAX, SQL, Python, data mining, analytic techniques, modelling, visualisation software, etc.).
Proven ability to problem solve, delivering data driven reporting / understanding / business insights, as well as influencing action for change
Educated to degree level, with relevant experience or professional qualifications
Excellent written and oral communication skills
Open relationship management skills, with a track record of engaging and influencing people
Capability to adapt and deliver in a fast-moving commercial environment
Desirable
Ability to see connections and to position information in a strategic context
Experience of risk management frameworks or working in a risk management environment
Experience of audits/controls assurance reviews within a financial services operation and/or investment management context
Professional Qualification, CIMA, ACCA or familiar with ITIL/COBIT frameworks or programming experience
Experience applying AI & ML with real-world application
Sound knowledge and experience of the investment management industry and current regulatory environment
Our Benefits
There's more to working life than coming home with a good salary. We have an environment where you can learn, get involved and be supported.
When you join us, your reward will be one of the best around, including 40 days annual leave, a 16% employer pension contribution, a discretionary, performance based bonus, private healthcare and a range of flexible benefits including gym discounts, season ticket loans and access to an employee discount site amongst many others. You can read more about our benefits here.
How we create value
Our strategic drivers are the foundations from which we deliver for all our stake holders: High Impact Intelligence, Enduring Relationships, Connections without borders and Future fit. You can find out more about our values here.
We're committed to providing an inclusive workplace where all forms of difference are valued and which is free from any form of unfair or unlawful treatment. We define diversity in its broadest sense – this includes but is not limited to our diversity of educational and professional backgrounds, experience, cognitive and neurodiversity, age, gender, gender identity, sexual orientation, disability, religion or belief and ethnicity and geographical provenance. We support a culture that values meritocracy, fairness and transparency and welcomes enquiries from everyone.
If you need assistance or an adjustment due to a disability please let us know as part of your application and we will assist.
We can't find any similar jobs at the moment.