Application Delivery Manager x2
abrdn
Posted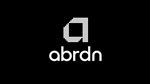 Full Time
Contact:

Recruitment Team
Reference:

R0067437
Job Description
Job Title: Application Delivery Manager
Location: Edinburgh / London
Department / Team: Global Technology – Enterprise Services
Reports to: Head of Service Operations
abrdn plc is one of the world's largest investment companies, and we are built on a long standing culture of caring about the future and making a positive impact. Our strategy is to build a vibrant and value-creating purpose-led organisation, with the current and future needs of our stake holders at the heart of all we do.
Our Global Technology (GT) Function is at the heart of our business and responsible for developing and delivering our IT Strategy, managing our data, managing change programmes, developing and implementing software solutions, as well as maintaining the integrity and performance of our systems, infrastructure and applications. The role of GT is increasingly pivotal to the success of abrdn, and we aim to deliver both the innovation and responsiveness needed in today's competitive and fast-changing investment and regulatory landscape. GT also ensures that our services and solutions are seamlessly aligned across our global platforms to enable every aspect of our business to operate smoothly and efficiently.
Role Purpose
The Enterprise Services department is a specialised function within GT responsible and accountable for live technology service provision to abrdn.
Reporting to the Head of Service Operations, the Application Delivery Manager is one of a team who are jointly accountable for the management of a critical suite of operational technology services. These services are provided by our strategic partner and include a 24x7 operations bridge / command centre to monitor and control IT services, application support and maintenance, and batch recovery and performance services.
Key Outcomes
For all applications and services under the control of the Application Delivery Manager, they shall;
Respond to, manage and close out critical issues related to delivery of application services where appropriate.

Support the lifecycle management of the in-scope applications – within the boundaries of the architectural roadmap.

Manage the relationship with strategic suppliers for delivery of in-scope applications.

Oversee service level management, service reviews and improvement planning activities, managing and assuring supplier delivery against contractual agreements and committed obligations.

Participate in Incident and Major Incident Management activities as an escalation point and to integrate efforts across multiple service providers.

Participate in the coordination of Problem investigation and root cause analysis, leading to effective resolution.

Review and ensure impact assessments have taken place for any and all planned Changes, and that Releases are appropriately coordinated and have the requisite approvals.

Oversee project deliverables that meet identified business needs, within agreed timescales and budgets.

Participate in Service Transition & Assurance activities to validate that service acceptance criteria have been met prior to service commencement.

Ensure that capture and ongoing maintenance of Knowledge artefacts are managed effectively.

Proactively manage and improve service performance, driving delivery across relevant service lines and suppliers, finding opportunities to drive continuous improvement.

Be responsible for the TCO of the services under management, ensuring that they deliver maximum value to abrdn, and they are in alignment with the agreed business strategy and budget.

Proactively engage and collaborate cross function with other technology and business functions, to ensure effective delivery against end to end service levels.

Ensure the services are delivered according to abrdn's Risk Management Framework and complies with audit, risk and compliance obligations.

Oversee capacity and availability management plans and activities in order to protect live service.

Ensure effective reporting is in place to keep all the relevant parties informed on application portfolio delivery and performance.
Skills & Experience
Good technical knowledge of the areas under management.

Proven track record working in a senior support role in a large-scale enterprise environment.

Management of delivery via a strategic supplier where management and delivery teams are distributed and/or offshore technical teams within a highly regulated industry sector.

Experience managing vendors and strategic suppliers within a Service Integration and Management (SIAM) framework.

Strong stakeholder management skills.

Experience with Service Assurance.

Experience managing organisational change within a large-scale transformation programme.

Demonstrable experience supporting and building a world class IT function

Qualified to ITIL v3.0 Foundation or above
Our Benefits
There's more to working life than coming home with a good salary. We have an environment where you can learn, get involved and be supported.
When you join us, your reward will be one of the best around, including 40 days annual leave, a 16% employer pension contribution, a discretionary, performance based bonus, private healthcare and a range of flexible benefits including gym discounts, season ticket loans and access to an employee discount site amongst many others. You can read more about our benefits here.
How we create value
Our strategic drivers are the foundations from which we deliver for all our stake holders: High Impact Intelligence, Enduring Relationships, Connections without borders and Future fit. You can find out more about our values here.
Our Inclusive Culture
We are committed to exploring the possibilities of working smarter. This means we'd like to hear from you, whatever way you like to work.
We have a long-term commitment to building inclusive workplaces; we value diversity in our workforce and welcome enquiries from everyone. If you need assistance or a reasonable adjustment due to a disability please let us know as part of your application and we will assist. You can find out more about our inclusive culture here.
We're committed to providing an inclusive workplace where all forms of difference are valued and which is free from any form of unfair or unlawful treatment. We define diversity in its broadest sense – this includes but is not limited to our diversity of educational and professional backgrounds, experience, cognitive and neurodiversity, age, gender, gender identity, sexual orientation, disability, religion or belief and ethnicity and geographical provenance. We support a culture that values meritocracy, fairness and transparency and welcomes enquiries from everyone.
If you need assistance or an adjustment due to a disability please let us know as part of your application and we will assist.
We can't find any similar jobs at the moment.