Service Partner - 12 Month FTC
abrdn
Posted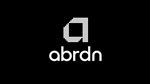 Full Time
Contact:

Recruitment Team
Reference:

R0067574
Job Description
Job Title: Service Partner
Job Type: 12 months - Secondment
Location: Edinburgh or London
Reports to: Service Partner Lead
abrdn plc. is one of the world's largest investment companies, and we are built on a long standing culture of caring about the future and making a positive impact. Together we invest for a better future. We do it to make a difference to the lives of our clients and customers, our employees, society and our shareholders. Our strategy is to build a vibrant and value-creating purpose-led organisation, with the current and future needs of our stake holders at the heart of all we do.
Role Purpose
The Technology Enterprise Services (TES) department is a specialised function within Investment Technology Solutions (ITS) responsible and accountable for live technology service provision to the abrdn businesses.
Reporting to the Service Partner Lead, within the TES department, the Service Partner role will be integrated within aligned business areas, acting as a liaison and escalation for live service / service reporting in the EMEA region ensuring end to end delivery of all live services. Service Partners represent the business, holding technology teams to account for the service level they provide. Service Partners will be responsible for identifying and responding to business need, measuring and improving service provision across abrdn functions. Service Partners will be expected to adhere to Global Incident Management, Service Level Management and Business engagement standards as defined by the Head of Service Management – UK and EMEA, to ensure a consistent, global approach to technology Service Management across all regions
Key Outcomes
Input and adherence to the global Service Management framework providing a consistent, world class approach to Service Management

Input and adherence to the global Service Management Business Engagement framework, working with the aligned business areas to ensure high levels of satisfaction

Build and maintain effective relationships with the aligned business areas to ensure needs are being met and future desires and existing pain-points are understood

As part of a wider Incident Management response team, adhere to the abrdn Global Incident Management framework providing a 24 x 7 response to Global Major Incidents

Working with the Head of Service Management - UK and EMEA, technical and business stakeholders to implement, enforce and measure both SLAs and OLAs, ensuring performance is reviewed regularly with key stakeholders

Ensure that aligned business areas understand how to access to TES services, have awareness of service issues, upcoming changes and business impacts
Key Responsibilities
Act as the face of TES within your aligned business areas, responding to business demand and issues as well as understanding the pain points of the business

Working with other TES and wider ITS functions, to protect live service through effective Service Design and Transition

Working with other TES and wider ITS functions to report against live service for feedback to aligned business area ensuring service delivery and availability is managed in line with service level agreements.

Working with other TES and wider ITS functions to define improvement initiatives to drive outcomes for aligned business areas

Attend CAB and other governance forums to represent aligned business area ensuring the protection of live service

Work within a pool of Service Partners to provide 24 x 7 Incident Management response and escalation for ITS wide Incidents, adhering to the abrdn Global Incident Management process

Assist with service related communications to notify users of changes to service provision, and incident response

Representing aligned business areas at OIT and 3rd party supplier vendor reviews
Skills & Experience
Strong background in IT / Operational service management within an asset management business,

Knowledge of Front Office and the Investment Management life cycle are desirable

Strong Customer Service ethos

Strong interpersonal and communication skills

Ability to engage and influence at all levels

Strong collaboration skills; flexibility and comfort with ambiguity are essential

Relationship management

Time management
Our Benefits
There's more to working life than coming home with a good salary. We have an environment where you can learn, get involved and be supported.
When you join us, your reward will be one of the best around, including 40 days annual leave, a 16% employer pension contribution, a discretionary, performance based bonus, private healthcare and a range of flexible benefits including gym discounts, season ticket loans and access to an employee discount site amongst many others. You can read more about our benefits here.
How we create value
Our strategic drivers are the foundations from which we deliver for all our stake holders: High impact intelligence, Client & customer-led growth, Belief in our trusted brand and Future fit. You can find out more about our values here.
Our Inclusive Culture
We are committed to exploring the possibilities of working smarter. This means we'd like to hear from you, whatever way you like to work. We have a long-term commitment to building inclusive workplaces; we value diversity in our workforce and welcome enquiries from everyone. If you need assistance or a reasonable adjustment due to a disability please let us know as part of your application and we will assist. You can find out more about our inclusive culture here.
We're committed to providing an inclusive workplace where all forms of difference are valued and which is free from any form of unfair or unlawful treatment. We define diversity in its broadest sense – this includes but is not limited to our diversity of educational and professional backgrounds, experience, cognitive and neurodiversity, age, gender, gender identity, sexual orientation, disability, religion or belief and ethnicity and geographical provenance. We support a culture that values meritocracy, fairness and transparency and welcomes enquiries from everyone.
If you need assistance or an adjustment due to a disability please let us know as part of your application and we will assist.
We can't find any similar jobs at the moment.