Lead Implementation Consultant x2
abrdn
Posted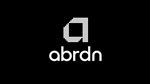 Full Time
Contact:

Recruitment Team
Reference:

R0067408
Job Description
Job Title: Lead Implementation Consultant
Job Type: Permanent
Location: Leamington Spa or Edinburgh
Reports to: Head of Digital Delivery
abrdn plc. is one of the world's largest investment companies, and we are built on a long standing culture of caring about the future and making a positive impact. Together we invest for a better future. We do it to make a difference to the lives of our clients and customers, our employees, society and our shareholders. Our strategy is to build a vibrant and value-creating purpose-led organisation, with the current and future needs of our stake holders at the heart of all we do.
Role Purpose
The Lead Implementation Consultant leads the work to implement one or more of the Digital Innovation Group's solutions with its customers. They combine a detailed knowledge and understanding of the DIG's product capability with an ability to establish and understand the customer's business needs, scope, project objectives, outcomes, expectations and anticipated benefits to ensure that solutions are successfully implemented.
Key Outcomes
Define and agree the Solution to be implemented
Work with senior customer stakeholders to understand and shape the project goals.

Clearly explain to customers the way in which the Product has been designed to support common business processes through configuration and work with the customer to understand any change management required in order to be able to adopt the Product approach.

Lead the definition and delivery of workshops with customer representatives to support the detailed analysis and design process resulting in a solution overview document that defines the agreed solution to be implemented.

Lead the high-level definition of required system integrations, working alongside other subject matter experts as appropriate.

Clearly document any essential capability gaps that cannot be supported through current Product capability. Works with the Product Management team to agree whether these gaps should be addressed through product roadmap change or as bespoke developments.

Work with the customer to minimise the volume of product change and bespoke development required to implement the solution.
Act as the Product Owner during build and configuration
Liaise with product managers and product owners within the Product Management and Digital Development teams to ensure that any agreed product changes are built in such a way as to meet the documented customer requirements.

Own and maintain the product backlog for any build or configuration required for the project.

Ensure functional and non-functional requirements are clearly defined, documented and communicated (including the rationale).

Ensure that the goals of the squad(s) are understood and are aligned to the project vision and goals.

Prioritise work in the 'product' backlog and, with the support of assigned Solution Analysts, ensure that the backlog and supporting documentation, where needed, meets the 'Definition of Ready' before the relevant sprint commences.

Provide backlog management, iteration planning, and elaboration of the user stories

Ensure that the squad has a clear understanding of what is required and will meet the 'Definition of Done'

Review the squad's output during and at the end of each sprint to ensure that it is meeting the requirements.

Play an active role, working with the Scrum-master" in mitigating "blockers" impacting successful team completion of sprint / release goals
Lead the User Acceptance Testing support process
Where required and agreed, provide support to customers during their user acceptance testing.

Work with the support team, build teams and assigned analysts to triage issues raised by the customer during UAT.
Ideation and Pre-sales Support
Support the Digital Ideation team where required in the early engagement with potential customers or business units to help shape potential solutions and understand indicative costs.

Support the business development teams where required in pre-sales engagements.

Contribute to the content of RFI and RFP responses as required.
Stakeholder Management
Establish, monitor and improve relationships with internal and external stakeholders.

Systematically identify the stakeholder map; analyse their needs and expectations; and plan and implement appropriate tasks to engage with them.
Skills & Experience
Strong domain knowledge and experience – Financial Advice / Planning, Investment / Asset Management

Demonstrable experience of leading the implementation of complex software solutions for financial services / advice / wealth management customers

Demonstrable business and process analysis experience in a commercial environment

Proven ability to establish strong working relationships with a range of stakeholders including senior management

Strong communication, presentation and leadership skills

Excellent verbal skills – ability to readily explain things and "tell stories"

Excellent written skills - ability to draw diagrams and concisely document product requirements

Excellent organisational and time management skills

Sharp analytical and problem-solving skills

Creative thinker with a vision

Attention to detail
Our Benefits
There's more to working life than coming home with a good salary. We have an environment where you can learn, get involved and be supported.
When you join us, your reward will be one of the best around, including 40 days annual leave, a 16% employer pension contribution, a discretionary, performance based bonus, private healthcare and a range of flexible benefits including gym discounts, season ticket loans and access to an employee discount site amongst many others. You can read more about our benefits here.
How we create value
Our strategic drivers are the foundations from which we deliver for all our stake holders: High impact intelligence, Client & customer-led growth, Belief in our trusted brand and Future fit. You can find out more about our values here.
Our Inclusive Culture
We are committed to exploring the possibilities of working smarter. This means we'd like to hear from you, whatever way you like to work. We have a long-term commitment to building inclusive workplaces; we value diversity in our workforce and welcome enquiries from everyone. If you need assistance or a reasonable adjustment due to a disability please let us know as part of your application and we will assist. You can find out more about our inclusive culture here.
We're committed to providing an inclusive workplace where all forms of difference are valued and which is free from any form of unfair or unlawful treatment. We define diversity in its broadest sense – this includes but is not limited to our diversity of educational and professional backgrounds, experience, cognitive and neurodiversity, age, gender, gender identity, sexual orientation, disability, religion or belief and ethnicity and geographical provenance. We support a culture that values meritocracy, fairness and transparency and welcomes enquiries from everyone.
If you need assistance or an adjustment due to a disability please let us know as part of your application and we will assist.
From £19,500 per annum
,
Rosyth