Investment Risk Analytics Associate
abrdn
Posted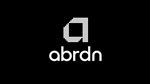 Full Time
Contact:

Recruitment Team
Reference:

R0067273
Job Description
Job title: Investment Risk Analytics Associate
Location: London or Edinburgh
Business area: Investment Risk
Contract type: 9 months FTC, Full-time
abrdn plc is one of the world's largest investment companies, and we are built on a long standing culture of caring about the future and making a positive impact. Together we invest for a better future. We do it to make a difference to the lives of our clients and customers, our employees, society and our shareholders. Our strategy is to build a vibrant and value-creating purpose-led organisation, with the current and future needs of our stakeholders at the heart of all we do.
abrdn's Risk and Compliance division provides assurance, advice and challenge to drive risk awareness and accountability in our business. Our global department structure is underpinned by the principles of centralisation, regionalisation and specialisation and comprises of: central Shared Services, four regional CRO teams aligned to the business and three specialist teams covering Investment Risk Oversight, Regulatory & Conduct Risk and Corporate & Financial Risk.
The Investment Risk Team is a key part of the control and oversight environment in abrdn and is responsible for the monitoring, analysis and reporting of investment and has an independent reporting line to the CRO (Chief Risk Officer). The Investment Risk Team also works closely with Investment Oversight reporting to the Chief Investment Officer. While the two areas may have overlap, Investment Oversight is broadly concerned with supporting senior management in assessing the quality of investment capability. Investment Risk is primarily concerned with providing the abrdn governance bodies with assurance that client assets are led in line with expectations.
Role Purpose
The purpose of this role is to provide timely, accurate and relevant portfolio analytics (risk and performance related metrics) to the various partners across the abrdn business. The key responsibilities include:
Technical development and production of portfolio analytics reports, globally, including: portfolio characteristics, risk (market, liquidity and counterparty); return; and risk-adjusted return; investment performance analytics. This enables the team to ensure that abrdn's portfolios are being managed with an appropriate level of risk, in line with client, regulatory and in-house expectations.
Enhancement of investment risk reports and processes.
Support the various risk systems (data, input, output) and enhance operating model.
Provision of consultancy and reporting services across the wider business for portfolio analytics information. This ensures appropriate, consistent and accurate delivery of portfolio analytics across the firm and for external distribution.
Enhance and promote the use of risk analytics tools across the company to optimise abrdn's existing investment processes.
Contribute to the risk systems integration.
The role is expected to be in the UK (London or Edinburgh), and will suit an individual with a strong analytical background and relevant analytical experience in a professional environment.
Key Outcomes / Responsibilities
Quick understanding of the complex requirements taking in account a short term deadline.
Balances short-term tactical solutions with long-term strategic vision.
Liaison with internal and external data providers to ensure accurate and complete data feeds into the abrdn model.
Development (programming) of in-house built tools.
Development of programming standards and embedding best practices for systems development within the team
Design, development and delivery of innovative solutions.
Focus on efficiency, scalability and continuous improvement to ensure our risk analytics processes continue to add value
Can work independently according to guidelines and requirement give
Build and maintain robust controls and documentation around the risk and analytics measurement processes
Responsible for providing technical leadership in technological builds within the team
Role Specific Skills and Knowledge
Essential:
Good undergraduate degree, preferably in a numerical subject area with a significant computing programming component
Proven relevant work experience in a similar role within the asset management or sell side industry
Advanced Excel
Programming skills: High Proficiency in VBA, SQL
Programming skills: Python or other commonly used programming language (C#, etc...)
Power BI knowledge desirable
Strong numeracy skills and attention to detail
Desired:
Previous experience in investment risk
Experience utilising and/or producing performance analytics
Strong numeracy skills and attention to detail
Solid understanding of securities/financial instruments
Knowledge of portfolio and financial theory
Knowledge of risk factors, models and systems (such as Riskmetrics, Axioma, APT, etc...)
Knowledge of performance and attribution metrics
Our Benefits
There's more to working life than coming home with a good salary. We have an environment where you can learn, get involved and be supported.
When you join us, your reward will be one of the best around, including 40 days annual leave, a 16% employer pension contribution, a discretionary performance based bonus (where applicable), private healthcare and a range of flexible benefits including gym discounts, season ticket loans and access to an employee discount site amongst many others. You can read more about our benefits here.
How we create value
Our strategic drivers are the foundations from which we deliver for all our stakeholders: High Impact Intelligence, Enduring Relationships, Connections without borders and Future fit. You can find out more about how we create value here.
We're committed to providing an inclusive workplace where all forms of difference are valued and which is free from any form of unfair or unlawful treatment. We define diversity in its broadest sense – this includes but is not limited to our diversity of educational and professional backgrounds, experience, cognitive and neurodiversity, age, gender, gender identity, sexual orientation, disability, religion or belief and ethnicity and geographical provenance. We support a culture that values meritocracy, fairness and transparency and welcomes enquiries from everyone.
If you need assistance or an adjustment due to a disability please let us know as part of your application and we will assist.