Client Support Administrator
abrdn
Posted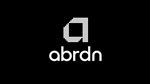 Full Time
Contact:

Recruitment Team
Reference:

R0067440
Job Description
abrdn plc is one of the world's largest investment companies, and we are built on a long standing culture of caring about the future and making a positive impact. Together we invest for a better future. We do it to make a difference to the lives of our clients and customers, our employees, society and our shareholders.
Our strategy is to build a vibrant and value-creating purpose-led organisation, with the current and future needs of our stake holders at the heart of all we do.
Everything we do at 1825 is designed with our clients in mind. We seek to achieve the best possible outcomes for those who trust us to look after their wealth. We believe that the right advice, given at the right time and in the right way, can make a big difference to helping our clients achieve their goals.
We have an excellent opportunity for 6 Client Support Administrators to join the our 1825 business on permanent contracts. This role can be based in Glasgow, Edinburgh, Belfast, Leeds and Sheffield.
The Client Support team are responsible for the quality and timely delivery of high level administrative support for Financial Planners and Paraplanners to ensure a great client experience and service.
Key Outputs:
Working with the Client Support Team Leader to ensure all Client Support activities adhere to policies and meet agreed standards and timescales in terms of quality and time.
Basic report writing, preparing client documentation, client enquiries, reception and office duties where required, processing client applications and instructions, and record keeping.
Ensure any business obtained is being processed and submitted compliantly and in a timely manner within defined business processes.
Prioritise and plan own workload and be proactive.
Identify areas for improvement to maximise efficiency and effectively maintain an excellent client experience.
Working collaboratively and proactively across the team to support and assist colleagues, maintaining effective relationships.
Problem Solving:
Effective management and ability to maintain excellent client service and delivery while meeting simultaneous demands.
Embrace change and support Client Support Team Leader in implementing change.
Responding flexibly, quickly and effectively to constantly shifting priorities within a highly pressured environment
Maintain effective relationships with colleagues, clients and third parties.
Being rigorously planned and organised to ensure demanding targets are achieved.
Key Skills:
Proven ability to prioritise work effectively, work under pressure and to strict deadlines.
Work to a consistently high professional standard and level of accuracy.
Strong interpersonal skills, as well as a track record of successful delivery in a Financial planning business.
Strong planning and organisational skills to ensure activities are aligned to business priorities.
Proven ability to work collaboratively in a fast paced team to ensure the smooth running the team and company as a whole.
Excellent knowledge and experience of MS Office Products.
SVQ In Business Administration (preferred)
Our Benefits
There's more to working life than coming home with a good salary. We have an environment where you can learn, get involved and be supported.
How we create value
Our strategic drivers are the foundations from which we deliver for all our stakeholders: High Impact Intelligence, Enduring Relationships, Connections without borders and Future fit. You can find out more about our values here.
Our Inclusive Culture
We are committed to exploring the possibilities of working smarter. This means we'd like to hear from you, whatever way you like to work.
We have a long-term commitment to building inclusive workplaces; we value diversity in our workforce and welcome enquiries from everyone. If you need assistance or a reasonable adjustment due to a disability please let us know as part of your application and we will assist. You can find out more about our inclusive culture here.
We're committed to providing an inclusive workplace where all forms of difference are valued and which is free from any form of unfair or unlawful treatment. We define diversity in its broadest sense – this includes but is not limited to our diversity of educational and professional backgrounds, experience, cognitive and neurodiversity, age, gender, gender identity, sexual orientation, disability, religion or belief and ethnicity and geographical provenance. We support a culture that values meritocracy, fairness and transparency and welcomes enquiries from everyone.
If you need assistance or an adjustment due to a disability please let us know as part of your application and we will assist.