Change Audit Specialist
abrdn
Posted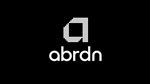 Full Time
Contact:

Recruitment Team
Reference:

R0067179
Job Description
SPECIALIST AUDITOR- CHANGE
INTRODUCTION AND BACKGROUND
At Abrdn we believe everyone should have a future to look forward to, and that means looking after our customers, our shareholders, and our people. We'll help you grow and progress by acknowledging your talent, and rewarding you well. In return, you'll give us your energy, enthusiasm and the drive to deliver results. That way, we all have a promising future.

We're looking for people to help ensure Abrdn meets its regulatory, reputational and commercial requirements. As one of the UK's largest financial services companies, our mission is to maximise sustainable, high quality returns for our shareholders and customers – and build a more prosperous world.
As a Change Audit Specialist you'll report to an Audit Manager as part of a small team responsible for planning and delivering audits covering major change programmes across the company.
Abrdn has a significant and complex change agenda focused on concluding the integration of the legacy Standard Life and Aberdeen businesses, and transforming operations to be Future Fit. In addition there a number of new growth initiatives underway; all of which rely on effective project and programme delivery. In this context, Internal Audit play a key role in helping our stakeholders to understand, assess and manage the risks associated with major change programmes.
Your experience will be important in helping us meet our objectives, which include:
delivering insights and value-add opinion to colleagues who have responsibility for leading change;
identifying control issues and recommending corrective action to help the organisation mitigate or avoid risks;
assist the Change Audit team and Head of Audit in articulating issues and providing assurance for the Group Audit Committee


KEY RESPONSIBILITIES
Audit Planning, Risk Assessment & Stakeholder Management:

Support the development of the audit plan through researching appropriate universe entity, inputting your knowledge from stakeholder engagements and other insight meetings and proposing audit ideas.
Support Audit Manager and Vector Heads of Audits in developing and maintaining relationships with key stakeholders to enhance business area knowledge and to promote best audit practice across the Group. Where appropriate, this will include attending governance committees and forums.

Audit Delivery:

Responsible for detailed planning, scoping & performance of audit work to support delivery of Audit Plan. Where appropriate, the Audit Specialist should perform the audit owner role on audits.
Ensure issues identified are analysed to determine the root cause and findings reported on with related follow-up undertaken on a timely basis to ensure effective delivery.
Documentation of audit delivery work meets methodology and quality requirements. Ensure timely completion of work and escalation of issues and risks.
Audit findings are articulated and communicated effectively to senior business management in a clear, constructive and accurate manner (in conjunction with Audit Manager on complex audits).
Demonstrate willingness to work across the agile roles with support from the Audit Manager and Vector Heads of Audits.
Issue Validation:

Complete issue validation to the expected standards, in line with methodology and in a timely manner, reporting back where the business have not closed issues adequately.
Other/Ongoing Responsibilities:

Auditors directed, coached and developed to maximise performance and promote best audit practice across the department. Feedback constructively.
Act as a role model for GIA's vision, culture, strategy and plan in line with organisational goals delivering difficult messages to the business when required.
Support delivery of strategy by focussing IA's work on the highest risk areas, providing support for less experienced colleagues to do this.
Support audit delivery teams by performing the scrum master role where appropriate, helping the audit to deliver on time and to the expected quality. Engage with the scrum master community and promote new ideas and ways of working.
KEY REQUIREMENTS
Educated to degree level with a relevant professional qualification or experience (e.g. accounting, audit, risk)
KEY COMPETENCIES
Thinking Strategically
Linking the long term vision for Aberdeen Standard plc to daily work. Considering what needs to be done in the future to make the organisation fit to deliver results for the customers and our stakeholders. It is also about considering how external circumstances impact on the strategic direction of the sector and organisation.
Analytical skills
Use of a variety of diagnostic techniques to understand a situation/issue/problem by breaking it down and tracing the root cause/underlying implications in a methodical, step-by-step way.
Communication skills
Clearly and effectively communicates information, ideas, plans, requests and opinions to internal and external stakeholders through a range of channels, including written and oral. Ensures alignment with communication guidelines and policies

Courageous Decision Making
The ability to make decisions at pace and in ambiguous or conflicting situations. Taking ownership of the process and outcome. It is also focused on the pace of decision making, with a motivation to avoid unnecessary escalation or procrastination.
Laws, regulations and standards
Knowledge of specific regulations, legislation, governance and compliance requirements that impact a role, business area or Standard Life as a whole.
Managing risk
Identify, assess, control and monitor risks. Make the right things happen first time, identify when things have not gone right and understand why, and recover the position.
Impact & Influence
Influencing others to achieve a positive impact. This includes communicating clearly, building support for ideas and having an impact on other people. Impact and influence is linked to understanding others, as it is based on the desire to have an effect on others in order to bring about a specific course of action.
Stakeholder management
Interprets and influences both the external and internal environments by creating positive relationships with stakeholders through the appropriate management of their expectations and agreed objectives.
Project/programme management
Plans, initiates, executes, controls and closes projects/programmes/portfolios of work in a disciplined manner. Tracks and manages resources, timelines, costs, deliverables and performance.
We're committed to providing an inclusive workplace where all forms of difference are valued and which is free from any form of unfair or unlawful treatment. We define diversity in its broadest sense – this includes but is not limited to our diversity of educational and professional backgrounds, experience, cognitive and neurodiversity, age, gender, gender identity, sexual orientation, disability, religion or belief and ethnicity and geographical provenance. We support a culture that values meritocracy, fairness and transparency and welcomes enquiries from everyone.
If you need assistance or an adjustment due to a disability please let us know as part of your application and we will assist.
We can't find any similar jobs at the moment.