Senior Quantitative Developer (Derivatives)
abrdn
Posted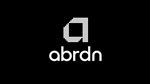 Full Time
Contact:

Recruitment Team
Reference:

R0067312
Job Description
abrdn plc is one the world's largest investment companies, and we are built on a long standing culture of caring about the future and making a positive impact. Together we invest for a better future. We do it to make a difference to the lives of our clients and customers, our employees, society and our shareholders.
Our strategy is to build a vibrant and value-creating purpose-led organisation, with the current and future needs of our stakeholders at the heart of all we do
1. About the department
Multi-Asset Solutions manufacture and manage investment strategies, products and bespoke solutions by combining asset classes and risk premia to achieve a client's desired outcome under constraints such as accumulating capital, preserving capital or generating income in a diversified way.
To achieve our objectives, we rely on different portfolio construction techniques, asset allocation, and internally or externally managed components with various degrees of complexity and of active management.
The Multi-Asset Modelling & Analytics Team will provide portfolio modelling and risk analytics, develop tools and systems to contribute to portfolio management, including asset and liability modelling and to the development of outcome oriented solutions within Multi-Asset Solutions and beyond. The team will co-drive our quantamental research and management through the design and management of Alternative Risk Premia, risk mitigation and systematic macro strategies. It will cooperate closely with the Multi-Asset research and portfolio management teams.
The Quantitative Derivatives Analytics team is responsible for developing and supporting the in-house modelling & analytics platform (QDA) that drives Abrdn's liability-aware investment capability. As part of an ongoing review of risk systems, the QDA platform will be improved to support the needs of existing investment processes which currently rely on a third-party system (UBS Delta).
2. Role Purpose
Reporting to the Manager of Quantitative Derivatives Analytics and working as part of a front-office quantitative software development team at abrdn, the successful candidate will be responsible for taking part in requirements analysis, design, implementation, documentation, testing and support of in-house software models and end-user tools for the analysis of derivatives (principally OTC, but also ETD derivatives) and Fixed-Income securities. Incorporating pricing, valuation, risk, model calibration and portfolio optimisation, the models and tools will support the sophisticated investment strategies used in Abrdn's Liability-Aware and Insurance Asset/Liability Management businesses. There will be close collaboration with Portfolio Managers and other colleagues within Multi-Asset Solutions.
Key Outcomes / Responsibilities:
Understand modelling and analytics requirements of Liability-Aware and other users of derivatives analytics.

Understand the flexibilities, limitations and data requirements of third-party quantitative modelling platforms & analytics.

Using software development best practices, design, implement and test appropriate quantitative models, building on third-party analytics where relevant.

Design, implement and test end-user analysis tools building on derivatives models.

Apply the relevant internal governance standards for internally-developed software and models.

Collaborate with colleagues in other teams to ensure best practice is applied, as well as the appropriate sharing of knowledge and of software components.

Work closely with other members of the Quantitative Derivatives Analytics team to specify and validate the implementation of derivatives models & tools.

Support end users of the models and tools
3. Skills and Experience
This position is likely to be a good fit for an individual with proven experience in quantitative software development for derivatives pricing and/or investment risk modelling. The candidate will ideally have:
Knowledge & Experience of Liability-Driven Investment strategies

Experience designing and building derivatives pricing and risk models

Detailed understanding of the principles and techniques used for valuing vanilla derivatives (i.e. swaps, vanilla options) across asset classes (interest rate, credit, inflation, FX, equities)

Experience of object-oriented programming with C#

Experience of Fincad F3 analytics libraries

Experience of the Microsoft software development tool stack (Visual Studio, SQL Server, IIS, Team Foundation Server / Azure DevOps)

Expert knowledge of Microsoft Excel, including VBA

Ability to build and maintain key relationships across all areas of the business
Knowledge and experience of any of the following would be advantageous:
Portfolio optimisation

Bloomberg Terminal, Bloomberg API and/or Bloomberg Data Licence

Commercial financial risk systems (e.g. MSCI RiskMetrics, UBS Delta, Bloomberg POINT, FIS APT etc.)

Quantitative programming in Python, Matlab and/or R

Functional programming with F#

Database programming/administration with Microsoft SQL Server

Development/consumption of REST APIs

Agile development practices, Test Driven Development, Continuous Delivery and Software Lifecycle
Qualifications:
Undergraduate qualification in a scientific or technical subject.

Further postgraduate or professional qualifications of a more technical nature are highly beneficial.
Our Benefits
There's more to working life than coming home with a good salary. We have an environment where you can learn, get involved and be supported.
When you join us, your reward will be one of the best around, including 40 days annual leave, a 16% employer pension contribution, a discretionary, performance based bonus, private healthcare and a range of flexible benefits including gym discounts, season ticket loans and access to an employee discount site amongst many others. You can read more about our benefits here.
How we create value
Our strategic drivers are the foundations from which we deliver for all our stake holders: High Impact Intelligence, Enduring Relationships, Connections without borders and Future fit. You can find out more about our values here.
Our Inclusive Culture
We are committed to exploring the possibilities of working smarter. This means we'd like to hear from you, whatever way you like to work.
We have a long-term commitment to building inclusive workplaces; we value diversity in our workforce and welcome enquiries from everyone. If you need assistance or a reasonable adjustment due to a disability please let us know as part of your application and we will assist. You can find out more about our inclusive culture here.
We're committed to providing an inclusive workplace where all forms of difference are valued and which is free from any form of unfair or unlawful treatment. We define diversity in its broadest sense – this includes but is not limited to our diversity of educational and professional backgrounds, experience, cognitive and neurodiversity, age, gender, gender identity, sexual orientation, disability, religion or belief and ethnicity and geographical provenance. We support a culture that values meritocracy, fairness and transparency and welcomes enquiries from everyone.
If you need assistance or an adjustment due to a disability please let us know as part of your application and we will assist.