Sales Adviser
abrdn
Posted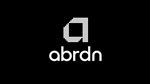 Full Time
Contact:

Recruitment Team
Reference:

R0067479
Job Description
SALES ADVISERS – ADVICE

With Advice, Every Contact Counts
We are transforming how financial advice is delivered in the UK to make it accessible to millions. Our customer testing, experiment results and feedback have given us the confidence we are on the cusp of redefining an industry. We believe we have the chance to break through by coupling our distribution and technical know-how with behavioural thinking and relentlessly user focussed design.
This is an exciting opportunity to be part of something new for abrdn. We are here to transform how advice is delivered in the UK and need forward thinking individuals to come and help take our Advice business to the next level. If you want to make a difference to people's lives, then you're the kind of person we'd love to hear from.
This role is perfect for you if you can make the most of every contact with a client / customer. It's all about good conversations – understanding their needs, identifying people who are right for our proposition and then engaging them in our Advice journey - combining the best digital and in person experience the market has to offer.
We've built this service from scratch with a team of people who really believe in what they do and are bursting with ideas on how we can make it even better. Our customer feedback scores are excellent, and we're ready to expand.

KEY RESPONSIBILITIES FOR THE ROLE:
Be the first point of contact for our Advice capabilities

Talk to clients / customers via multiple channels

Understand their needs and convert to enable those in scope to progress throughout journey

Achieve performance targets

Share feedback and suggest improvements to optimise client / customer journey and improve performance

Actively support continuous improvement to enhance both client / customer and colleague experience

Maintain knowledge of abrdn's sales processes, advice, guidelines and compliance materials

Maintain knowledge of market activity, abrdn services and our competitors
We are looking for you to have passion, focus and enthusiasm for growing and taking an industry changing customer proposition to customers. The role will evolve as the department and operation grows so we are looking for you to view this as an amazing opportunity to be part of.
What skills/experience are we looking for?
Excellent communicator across all channels and have passion to talk to clients / customers

Demonstrate sales experience within a sales and service centre

Comfortable doing both booked calls and making calls when we need to

Possess excellent listening skills

A self-starter, organised with the ability to prioritise accordingly

Keep clients / customers at the heart of everything we do and provide excellent service

Understand client / customers' needs to support you to spot opportunities and agree next steps

A great teammate

Enjoy speaking to lots of different people and helping be able to match our proposition to their needs

Friendly, enthusiastic and connect to all clients / customers and want to help them have the best experience possible

Experience improving and implementing changes/improvements

Ability to adapt to change in an ever evolving environment

Working knowledge of Microsoft Office applications

Have an understanding of the financial advice landscape and industry

Always stay on the right side of the non-advised line

ABOUT US
abrdn plc is one of the world's largest investment companies, and we are built on a long standing culture of caring about the future and making a positive impact. Together we invest for a better future. We do it to make a difference to the lives of our clients and customers, our employees, society and our shareholders.
Our strategy is to build a vibrant and value-creating purpose-led organisation, with the current and future needs of our stake holders at the heart of all we do.

OUR BENEFITS
There's more to working life than coming home with a good salary. We have an environment where you can learn, get involved and be supported.
When you join us, your reward will be one of the best around, including 40 days annual leave, a 16% employer pension contribution, private healthcare and a range of flexible benefits including gym discounts, season ticket loans and access to an employee discount site amongst many others. You can read more about our benefits here. (https://www.standardlifeaberdeen.com/careers/professional-careers/benefits)

HOW WE CREATE VALUE
Our strategic drivers are the foundations from which we deliver for all our stake holders: High Impact Intelligence, Enduring Relationships, Connections without borders and Future fit. You can find out more about our values here (https://www.standardlifeaberdeen.com/who-we-are/our-values).
We're committed to providing an inclusive workplace where all forms of difference are valued and which is free from any form of unfair or unlawful treatment. We define diversity in its broadest sense – this includes but is not limited to our diversity of educational and professional backgrounds, experience, cognitive and neurodiversity, age, gender, gender identity, sexual orientation, disability, religion or belief and ethnicity and geographical provenance. We support a culture that values meritocracy, fairness and transparency and welcomes enquiries from everyone.
If you need assistance or an adjustment due to a disability please let us know as part of your application and we will assist.
£24,000 to £26,000 per annum
,
Edinburgh