Assistant Operations Manager (Secondment - 10 months)
Stagecoach
Posted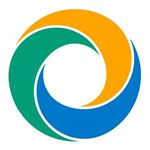 Full Time
Contact:

Human Resources
Reference:

b2bAfjKUfad7I3WKKPhzqB
AOM – Eastbourne
Our customers, our colleagues and our community need you! If you love the thought of making a real difference across East Sussex, then read on…
We've got an amazing operations team in Eastbourne who now need an Assistant Operations Manager to support them to deliver an incredible service to our customers.
And how will you do that we hear you ask…
You'll support our Operations Manager in the leadership, performance, development and welfare of over 150 drivers.
You'll be part of the team that plans and delivers a cost-effective and customer-centric day to day operation
Using your amazing interpersonal attributes you'll build relationships both internally and externally, developing effective connections with key stakeholders.
And when the Operations Manager is away, it will be all eyes to you for leadership, decision making and bringing the team together.
And why would you do this?
With the responsibility of managing a large team, you'll continue to develop your key people management skills – and we love promoting from within so it's your next step in that successful and long term career within Stagecoach.
Your efforts will significantly contribute to providing a robust and future-proof public transport service to Eastbourne and the surrounding area.
Plus there's bag loads of personal satisfaction from contributing ideas towards the growth of our business, and most importantly creating an fantastic environment in which to work.
And what will you bring?
What you'll need is a passion for people, and a level of supervisory experience. You'll be leading a team in all operational matters, and we'll need to see that you're comfortable dealing with typical management scenarios.
And strong communication skills are a must – you'll be developing interpersonal relationships both internally and externally, and will need to be able to engage with everyone.
So if you love the thought of making a difference to your colleagues, your customers and your communities, then please apply through our careers site by Tuesday 21st September 2021.
If you would like further information about the role please contact Joanne Howe by email at joanne.howe@stagecoachbus.com
We can't find any similar jobs at the moment.