Lead Consultant Specialist - 5G
BT
Posted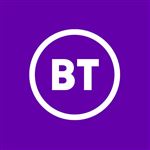 Full Time
Contact:

Human Resources
Reference:

162634
Our mission is to break down the barriers of today to release the potential of tomorrow. Join us today and release yours.
There are two things that we want to share with anyone considering joining us.
Firstly, we've got big ambitions for our colleagues and the future of the organisation. These include our vision that inclusion and accessibility drive every conversation we have and every decision we make. We want our workforce to fully represent the communities and customers we serve, because a diverse business is a better business. We value every colleague, their diversity and the contribution that they make. When we say you're welcome at BT, we really mean it.
Secondly, the one thing the pandemic has taught us is that a lot of current and future colleagues, where and when possible, want to embrace hybrid working. Therefore, we are introducing smart working at BT. Smart working means having the flexibility to choose, as a team, how and where you work depending on your team's deliverables and needs; when you are at your shared core location to connect with others and when not. It may not be for every role, and, as part of the recruitment process, you'll have the chance to discuss smart working and how it might work for the job you are applying for.
About this role
This exciting role is pivotal to the growth, delivery and customer satisfaction of solutions based on 5G IOT, Edge and AI.
Lead on customer engagement to explore the art of the possible, guiding on relevant POCs/ POVs, solutions and converting into business growth opportunities.
Act as the specialist solution architect on solutions enabled by 5G – expertise in one of more of IoT, Edge, Machine Learning and AI where 5G is the catalyst
Work with the customer to understand and translate their business needs to technical requirements
Ensures the numerous solutions provided by BT under where 5G is the catalyst are coherent, joined up and digitised
Lead on ecosystem building and deliver partnerships required to drive value creation for BT and partners as part of the solution roadmap
Is recognised as the technology leader by the customer and by peers
You'll have the following responsibilities
Leading Complex Transformation initiatives including Discoveries, Hot Houses, Solution Presales, Customer focussed Architecture & Requirements planning
Gains and applies insight about emerging technology to develop and deliver new digital solutions, breaking down complex information into understandable terminology.
Maintains deep expertise of emerging technology trends, using specialised skills and knowledge to provide guidance to the business and develop content to support the sharing of complex technical information.
Expert or Master level of knowledge of IoT, Edge, Machine Learning and AI Architecture solutions portfolio built on top of private 5G architectures
Gains and applies insight about emerging business trends to develop and deliver new digital solutions, breaking down complex information into understandable terminology.
You'll have the following skills & experience
Be Recognised as the SME in ( IoT, Edge, Machine Learning and AI enabled by 5G) or have recognised technical accreditations.
Ability to present technical information in a non technical manner
Excellent skills in Solution & Technical architecture & design, including but not limited to: Requirements analysis and management, Digital practices, AGILE working techniques and Solution / Technical Design artefact creation
Has a global, forward looking view across an Enterprise and/or industry
Strong customer engagement and stakeholder management experience. Operates at CxO and business/IT strategy level - translating this into workable solutions
Product and market knowledge. A strong depth and breadth across multiple domains - industries and products/services
Extensive knowledge of business analysis/architecture tools and techniques plus TOGAF or equivalent method awareness and real world experience
Ability to define and cost BA engagement for complex enterprise level deliveries
Benefits

At BT, we entertain, educate and empower millions of people every single day. We're a brand built on connecting people – whether that's friends, family, businesses or communities. Working here, you'll receive an attractive salary and a range of competitive benefits, but – more than that – you'll be joining an ambitious organisation with a culture of togetherness, collaboration and inclusivity, that takes a genuine and proactive interest in your progress and development. Benefits of working for BT include:
Competitive salary and on-target bonus plan
World-class training and development opportunities
25 days' annual leave (not including bank holidays)
Discounted broadband, mobile and TV packages
Share option and pension scheme programmes
Flexible benefits to fit around you
BT is an equal opportunities employer. We're working hard to create an inclusive working environment, where people from all backgrounds can succeed. We want to make sure your recruitment experience is the best it can be – so, if you're selected for an interview, please let us know if there's any adjustments we can make that would be helpful for you.
** COVID-19 Notice: We've changed our recruitment process so that we can continue to offer exciting opportunities in BT. We've moved to 'virtual hiring' until further notice - which includes video interviews and virtual onboarding, to make sure that we maintain candidate and employee safety. **

About BT
BT has a key role in British society, fostering change and leading technology innovation. From delivering the Olympics, to supporting the emergency services, to investing more into research than any other UK technology company, we take pride in everything we do - and in the people who work here.
We're now a global company operating at the forefront of the information age, employing 90,000 people in 180 countries. And we're on a mission. Guided by our core values of Personal, Simple and Brilliant our goal is to help customers, communities and businesses overcome barriers and release their potential.
So, if you're interested in the power of potential, why not join us today and release yours? You can read more here about what it's like to work at BT
How to Apply
It's easy to apply online; you just need a copy of your up-to-date CV and to follow the step-by step process. Don't worry if you need to make changes - you'll have the opportunity to review and edit your work on the final page. We look forward to receiving your application!
We can't find any similar jobs at the moment.