Health Manager
Mowi Scotland
Posted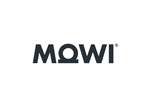 Full Time
Contact:

Human Resources
Reference:

192119
Seawater Health Manager
South Region
​
We are currently looking to identify suitably qualified or experienced fish health and welfare professionals with strong foresight and organisation skills to undertake the role of Health Manager.
This post will be based in Fort William where there are miles of empty beaches in the West, hills and moorland to the East and breath-taking scenery; come and work where people pay to holiday.
The main responsibility is to control the health of our stocks in your aligned region, which includes the following key tasks:
Arranging the health management and monitoring of stocks and required sampling.
Routine health visits to sites.
Take care of site's compliance with regards to any and all health matters.
Carry out full and proper investigation into any health problems on-site.
Expectation to participate and positively contribute towards decision making with respect to regional health issues
The successful candidate should be a sharp individual, with good understanding of production needs, and ability to solve problems in a practical way. This is a challenging post which involves a lot of field work and a small amount of office-based tasks. Candidates should be willing to travel around sites and work in unfavourable weather conditions.
The successful candidate will report directly to the Regional Health Manager and work closely with the corresponding Regional and Area Managers for the region, as well as the rest of the Health Team. Candidates must be able to demonstrate an aptitude for working independently, have the ability to apply common sense, motivate and train site staff, as well as an ability to proactively participate in fish health decisions.
Role Requirements:
Degree in Veterinary Medicine or Fish Health Biology.
The ability to prescribe in the UK is desirable, but not essential.
Experience in the aquaculture sector is desirable, but enthusiastic graduates are also welcome to apply.
Good knowledge of fish physiology and pathology.
As extensive travelling is a feature of the job, a current driving licence is essential
We do expect hard work and commitment – you must perform well under pressure, deliver to deadlines and never, ever let standards slide; but in return we offer a competitive reward package, a great place to work, and an opportunity to progress your career in a global, well-respected organisation.
We welcome enquiries from everyone and value diversity in our workforce. We are willing to consider flexible working arrangements and are an Equal Opportunities employer. To apply for this vacancy, you must be eligible to work in the UK.
If you wish to apply, please upload your Covering Letter and CV to our website www.mowi.com/people by Thursday 14th October 2021.
From £10.50 per hour
,
Menstrie