PACKAGING OPERATORS
Brewdog
Posted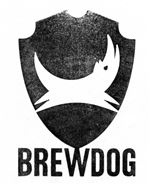 Full Time
Contact:

James Watt
Reference:

3435361
We are looking for Packaging Operators at all levels from junior to senior to work as part of our tight knit teams and help run our packaging lines, bottling/canning/kegging lines. Experience in a drinks or food industry production facility would be preferred as we have stringent quality control and food safety standards which need to be adhered to.
Your normal hours of work are 40 per week according to an agreed rota system, working five days per week on the following shift pattern:
Rotation 1 - 6am (starting Monday) to 2pm (ending Friday)
Rotation 2 - 2pm (starting Monday) to 10pm (ending Friday)
Rotation 3 - 10om (starting Sunday) to 6am (ending Friday)
You may be required to work additional hours or different shift patterns (including weekends and nightshifts) when authorised and as and when required to meet the needs of the business.
MAIN DUTIES:
Supervising the running of a variety of elements within our packaging operations
Maintaining excellent attention to detail in all aspects of duties, with a laser focus on quality as the packaging team are the last people to see the beer before it arrives to our customers
Maintaining accurate and meticulous records
Contributing to shift handovers and ensuring clear channels of communication with senior packaging staff to guarantee the quality and consistency of our beers
Able to work proactively on your own initiative
EXPERIENCE:
At least one years' experience in a food or drinks industry production environment would be an advantage.
Knowledge of the beverage industry and brewing in particular is a bonus, but not essential.
We can't find any similar jobs at the moment.