ITAP AP PARTNER
Brewdog
Posted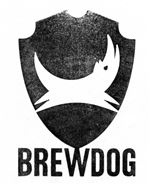 Full Time
Contact:

James Watt
Reference:

3451971
ABOUT US
BrewDog exists for one very simple reason. To make other people as passionate about great craft beer as we are. With 4 breweries globally, a network of over 100 bars worldwide, and a passionate team of 2,000 beery disciples, we've grown up since we came howling into life in 2007 in a garage in the windswept north east of Scotland. Nowadays, we're the UK's biggest craft beer business and we're on a mission to show that business can be a force for good. We are the world's first carbon negative beer business and are very proud to achieve certified B Corp status. We're focused on making sure that we, and future generations, have a plant to brew great beer on.
ABOUT THE ROLE
Upon joining our already super talented finance team, you will hold the following responsibilities:
Transaction Processing - Processing invoices and credit notes from suppliers, including:
matching to correct purchase orders and verifying against goods received notes
coding correctly (departments and cost codes) to support budgetary management and compliance with financial reporting requirements
securing approvals promptly for meeting established payment cycles
reducing processing exceptions by helping understanding of requirements and actively promoting a No PO No Pay basis with BrewDog colleagues and with suppliers
Queries - Investigating and resolving purchase-to-pay anomalies and supplier queries. Identifying, actioning and escalating issues with suppliers or internal processes/compliance as appropriate.
Reconciliations & Payments - Supplier statement and Aged Creditor Ledger reconciliations, highlighting priority payment requirements as needed.
Supplier Management – proactively and positively managing suppliers, esp. critical suppliers.
Mailbox management - reviewing and actioning shared Accounts Payable mailboxes.
Business Support - providing Super User/Shared Services frontline support to business on queries relating to purchase-to-pay processes and tools.
Reporting – producing ad hoc reports as required (e.g. supplier spend).
Accounting & Audit Interfaces – supporting the accounting teams with month end close, reporting requirements and providing records/evidence for audit purposes as required.
Control & Compliance – ensuring vigilance and proactively driving compliance across purchase-to-pay processes including:
supporting colleagues and suppliers not interacting with systems correctly
VAT compliance
data integrity
maintaining historical records/documents
Clearing backlogs – investigating and resolving open transactions including invoices awaiting GRNs and purchase orders with open balances.
Other - working in accordance with all Accounts Payable and Purchase-to-Pay processes. Fulfil other ad hoc tasks as reasonably required of the role.
ABOUT THE TEAM
The AP Team is part of our Integrated Treasury & Accounts Payable (ITAP) function and provides AP support and services for multiple business units within the BrewDog group.
ABOUT YOU
Skills and Qualifications
Essentials: Substantial experience in Accounts Payable/Purchase-to-Pay processes and software and SAP/ERP software. Advanced in MS Excel and highly competent in other Microsoft Office applications. Solid understanding of book-keeping and VAT fundamentals, record keeping protocols and core accounting concepts/general ledger structures for cost coding. Strong data entry, reconciliation, problem-solving, organisation and communication skills with excellent attention to detail. Preferred: Experience with SAP/SAP Business One.
Attitude
BrewDog is a fast paced, rapidly growing business with seriously fantastic, hard-working, reliable, passionate, innovative and team-spirited folks throughout our business. We care deeply about our people and we value our supply chain. Our Accounts Payable team are a core support and service function and it matters that we get it right for all those wonderful human beings who rely on us.
Our Treasury, Accounts Payable, Credit Cards & Expenses functions for multiple legal entities have recently been brought together under a single integrated team and it is certain that our organisational systems and structures will continue to evolve.
We can't find any similar jobs at the moment.