Graduate Marketing and Events Coordinator
Mingary Castle Ltd
Posted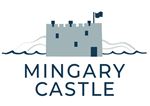 From £24,000 per annum
Full Time
Graduate
Contact:

Jessica Thompson
Job type: Full-time,12-month Contract, 40 hours per week
Salary: £24,000 per annum
Accommodation Provided, own transport essential due to location.
Experience: Candidate should have graduated within the last four years with a minimum of a relevant HNC, but preferably HND, degree or postgraduate degree. Relevant work experience is desired.
An exciting new position has been created to join our growing team at Mingary Castle, popular new 13th Century Castle Restaurant with Rooms. As our Marketing and Events coordinator, you will assist the Manager in the organising and running of events and developing our Marketing. As we are a small team the position would include being involved in the day to day running of operations.
The successful candidate would contribute towards:
· Overall development of our Advertising and Marketing to raise brand awareness and increase revenue
· Marketing of Mingary Castles Restaurant and Accommodation packages
· Organising and the running of Events from Dinner parties, weddings, exclusive uses and more
· Event, Hotel and Restaurant Reservations
· Scheduling and Hosting Event/Wedding show rounds
· Organising Advertising, social media and Marketing content
· Creating Itineraries for all events and organising event packages
For more information or to apply, please send your CV to – jessica@mingarycastle.co.uk
Application Closing date: Monday 25th October 2021
Job Start Date: Mid November 2021
We can't find any similar jobs at the moment.