Quality Improvement Officer (2 posts)
The Moray Council
Posted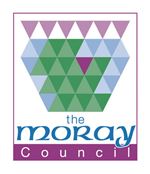 £59,850 to £66,780 per annum
Full Time
Contact:

Human Resources
Reference:

MOR06244
Job Description
Post 1 - QIO (Curriculum Broad General Education)
Post 2 - QIO (Curriculum Senior Phase)
To support educational establishments in the identification and meeting of curricular and professional development needs and to support the Council implementation of major national and local authority priorities, including Curriculum for Excellence.
To support establishments and Associated School Groups (ASG) in service delivery.
To be thoroughly familiar with The Moray Council policies as they relate to education and to ensure that establishments/services are aware of and operate within these policies.
To assist and support in the implementation, monitoring and evaluation of the Council's professional review and development programmes.
To assist, as appropriate, in the preparation and presentation of reports and briefing papers including those for Council Committees.
Extend and develop networks, integrated thinking and approaches to maximise opportunities and enable services to be managed in a complex and changing environment.
Requirements
Under the direction of the Director of Education and Social Care:
To contribute towards the management and the delivery of The Quality Improvement Agenda.
To participate in the application of Best Value.
To monitor and track service performance.
To lead the implementation of curriculum development.
To undertake appropriate duties in relation to a number of Associated Schools Groups.
To undertake any other duties as required by the Director of Education and Social Care where such duties are appropriate to both the grade and the primary functions of the post.
To undertake lead officer role in specific aspects of service delivery including advice and support to Strategy Group
Responsibilities
Experience of a promoted post in a school at Principal Teacher level or above.
Educated to Degree or equivalent level
Ability to work as part of a team and also on own initiative.
Ability to prioritise own workload
High degree of IT skills including experience of spreadsheets and word processing
A deep knowledge and understanding of curriculum development and learning and teaching.
You will be expected to travel efficiently and effectively between various work locations within Moray to meet the operational requirements of the service. Due to the rural nature of Moray this is normally undertaken by the use of a car.
Ability and willingness to undertake both office and non-office based tasks.
Ability and willingness to attend meetings and events outwith office hours, including periods away from home, when required
Closing Date: Friday 22nd October 2021
Starting Salary: £59,850
35 hours per week
Proposed interview date: Wednesday 10th November 2021
For further information contact: Stewart McLauchlan, Quality Improvement Manager) stewart.mclauchlan@moray.gov.uk
The Individual
A relocation package of £5400 (exclusive of VAT) may be available for this post
We can't find any similar jobs at the moment.