Food Safety Manager
Mowi Scotland
Posted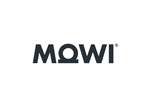 Full Time
Contact:

Human Resources
Reference:

192078
To set the scene….
Imagine a job where you don't need to worry about the poorly presented product, the batch where the flavour wasn't properly developed, getting that positive release signed off to let production start or organising shift cover for tomorrow's production because of absence. Imagine a job where you could really get your teeth into the nitty gritty of product safety without all of those other distractions.
We are looking for a Food Safety Manager whose sole responsibility will be product safety. Of course, although you will only be responsible for product safety, you won't be the only one responsible …the rest of the Quality and Hygiene team will be responsible for the day to day compliance with food safety controls along with product legality and quality.
This is an opportunity to strengthen our food safety credentials by creating a specialist function.
The role itself….
Working as part of the Technical team on site, your role will be to proactively survey our operations for ways to improve food safety and will cover all areas, extending from analytical test methodology and sampling, to hygienic equipment design, to people and process watching in the factory and coaching staff on best practise.
You will be expected to identify risk to products of all types: physical; chemical or microbiological and to propose solutions to minimise or eliminate them.
You will have active involvement in CCP methodology and will be a key member of the HACCP team.
You will have a watching brief over environmental and product microbiological monitoring.
The breadth of the role will only be limited by your appetite to drive improvement.
The person….
You will be an experienced food safety and quality professional, possibly with previous experience of working with hygiene teams.
This job will require a hands-on approach and a highly observant, inquisitive and challenging nature.
You will have an ability to enthusiastically engage staff at all levels in order to create a positive impact.
You will have a sound practical knowledge of food microbiology and the ways that bacteria can be introduced, establish and travel around a factory and contaminate or survive in food.
Your experience will have been gained working across a varied portfolio of different foods and should include experience of ready to eat chilled products.
You will have BSc / MSc level education in Microbiology, Chemistry, Food Technology, or related field or have relevant experience
We can't find any similar jobs at the moment.