Service Desk Professional
BT
Posted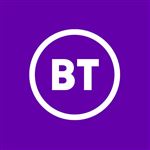 Full Time
Contact:

Human Resources
Reference:

160584
Our mission is to break down the barriers of today to release the potential of tomorrow. Join us today and release yours.
There are two things that we want to share with anyone considering joining us.
Firstly, we've got big ambitions for our colleagues and the future of the organisation. These include our vision that inclusion and accessibility drive every conversation we have and every decision we make. We want our workforce to fully represent the communities and customers we serve, because a diverse business is a better business. We value every colleague, their diversity and the contribution that they make. When we say you're welcome at BT, we really mean it.
Secondly, the one thing the pandemic has taught us is that a lot of current and future colleagues, where and when possible, want to embrace hybrid working. Therefore, we are introducing smart working at BT. Smart working means having the flexibility to choose, as a team, how and where you work depending on your team's deliverables and needs; when you are at your shared core location to connect with others and when not. It may not be for every role, and, as part of the recruitment process, you'll have the chance to discuss smart working and how it might work for the job you are applying for.
About this role
As a valued member of the end to end service team you'll be empowered to deliver service excellence for our customers. This responsibility includes diagnosing and resolving customer issues and proactively identifying and implementing service improvements. This is an exciting role that will give you the opportunity to work with teams across BT, with our vendors/partners and interact directly with our customers.
You'll have the following responsibilities
Within this role, you'll be accountable for:
• Resolving Service issues across all Voice Platforms globally
• Translating customer feedback in to service metrics
• Maintaining ongoing communication with Stakeholders
• Proactively identifying and implementing service improvements
• Implementing post incident improvement action
• Solving complex problems
• Effective demand management and prioritisation
• Identifying and delivering automation opportunities.
• Providing clear and effective communication, upstream, downstream and with customers
• Continuous self-driven development
You'll have the following skills & experience
• Data driven decision making and communication: drawing on data and analytical techniques where appropriate and communicating this to business audiences
• Product Knowledge: understand the products and services that BT provide and how our customers utilise them.
• Tenacious Problem Solver: a desire to look across platforms and teams to ensure problems are resolved and prevent reoccurrence.
• Technical Skills:
- Good knowledge and understanding in protocols such as SIP, SDP and RTP.
- Highly experienced in call tracing
- Ticketing, jeopardy management and diagnostics experience.
- Good knowledge of BT Voice platforms, call flows, order journeys and operating models/process.
Desirable but not essential:
• Experience in fixing technical issues and problem solving while implementing long term improvements targeted at root cause.
• Experience in Continuous improvement methods that drive on-going improvements to process and service.
• Communicating effectively with customers to understand their needs and interpret into SMART objectives
Benefits
Competitive salary and great benefits
About BT
BT has a key role in British society, fostering change and leading technology innovation. From delivering the Olympics, to supporting the emergency services, to investing more into research than any other UK technology company, we take pride in everything we do - and in the people who work here.
We're now a global company operating at the forefront of the information age, employing 90,000 people in 180 countries. And we're on a mission. Guided by our core values of Personal, Simple and Brilliant our goal is to help customers, communities and businesses overcome barriers and release their potential.
So, if you're interested in the power of potential, why not join us today and release yours? You can read more here about what it's like to work at BT
How to Apply
It's easy to apply online; you just need a copy of your up-to-date CV and to follow the step-by step process. Don't worry if you need to make changes - you'll have the opportunity to review and edit your work on the final page. We look forward to receiving your application!
We can't find any similar jobs at the moment.