**PRODUCTION KEY OPERATIVE
Morrisons
Posted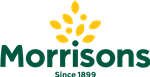 £9.90 to £10.30 per hour
Full Time
Contact:

Human Resources
Reference:

63217
We're recruiting for Key Operatives Production to work on our busy production lines at our lively manufacturing site. It'd be your job to ensure our products are cut, trimmed and made to a high standard in a safe, efficient and hygienic environment for our customers to buy. It's fast paced, high volume and extremely demanding.
Reporting into a Team Manager you will:
Use trained skills to complete all tasks to ensure that quality, food safe products are produced for customers

Use trained skills to cut & trim products to a variety of specifications to minimise waste and improve yield

Follow training in knife safety at all times

Handle and package products in accordance with all relevant Food Safety standards

Comply with company policy including Health and Safety, Security, Hygiene standards and cleaning schedules

Work flexibly and as part of a team to support all areas of the business

Follow good manufacturing practices and follow all clean as you go policies

Why not take a look around one of our Manufacturing sites?
Click here.
The good news is you don't need to have any experience to apply for this role. (It might even be your first job!) We'll give you full training and support.

But we do look for:
Someone who can work in a fast paced environment and isn't afraid of a little hard work

Someone who loves to work as part of a team

The ability to maintain concentration throughout shift where tasks are repetitive


Someone who can work in a production environment with varying temperatures of approx. 8 degrees and below
In return for your hard work, you'll get a great pension, private healthcare (applicable roles), colleague & friends and family discounts, money off at over 850 retailers with My Perks, and much more.

We can't find any similar jobs at the moment.