**BUTCHER - SKILLED - TURRIFF
Morrisons
Posted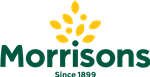 £13.41 to £13.81 per hour
Full Time
Contact:

Human Resources
Reference:

63197
As a Skilled Butcher in the Abattoir, you will work on tasks requiring some training and experience on the deboning line to remove small bones from primals of meat, usually across one species, in order to deliver the site objectives of delivering a high quality product in a safe, efficient, hygienic and continually improving environment.
As a Skilled Butcher you would work within our Boning Hall and report directly into a Team Manager. Tasks would include:
Using a knife or bladed machine to prepare primal for trimming

De-boning using knife or machinery to prepare for trimming

Follow training in food safety to ensure a high quality, food safe products are produced for our customers

Ensuring health and safety to create a safe working environment for self and colleagues

Training in knife safety to ensure risks of injury

Completing tasks as efficiently as possible in order to reduce waste and downtime and maximise yields and profits

Working as part of a team and training new members of the team as required


Work flexibly across multiple roles and areas within the boning hall to ensure service levels are met
Why not take a look around one of our Manufacturing sites?
Click here.
As well as being able to maintain a high level of concentration, you must also have:
Previous experience in butchery (essential)

The ability to understand detailed training

The ability to complete tasks within defined time limits

Knife skills are essential

The ability to maintain a sterilised knife at all times when undertaking the role


Food Safety Level 2 qualified is preferred (but training is given)
Please note: this is an Abattoir / Slaughterhouse environment.
In return for your hard work, you'll get a great pension, private healthcare (applicable roles), colleague & friends and family discounts, money off at over 850 retailers with My Perks, and much more.

We can't find any similar jobs at the moment.