SKILLED SLAUGHTER OPERATIVE (ABATTOIR)
Morrisons
Posted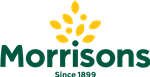 Full Time
Contact:

Human Resources
Reference:

63203
You'll hear us refer to our Abattoirs as 'Woodheads' which is one of the best known names in the British meat industry, with a history of over 100 years. Today it is a wholly subsidiary of Morrisons and we're still the only major supermarket to have it's own abattoir and meat processing operations. We have three sites in Spalding (Lincolnshire), Colne (Lancashire) and Turriff (Aberdeenshire) and process over 3,400 cattle, 15,000 lambs and 28,000 pigs per week. So it's a pretty big operation.

As a Skilled Slaughter Operative you would work within our Abattoir on the slaughter line and report directly into a Team Manager. Tasks would include:

Operating equipment and machinery (which could include knife/bladed machinery) to prepare carcass for chilling

Follow training in food safety to ensure a high quality, food safe products are produced for our customers

Ensuring health and safety to create a safe working environment for self and colleagues

Training in knife safety to minimise risks of injury

Completing tasks as efficiently as possible in order to reduce waste and downtime and maximise yields and profits

Working as part of a team, being supportive to colleagues and demonstrating a positive attitude and sharing knowledge

Training new members of the team as required

Work flexibly across multiple roles and areas within the Abattoir to ensure service levels are met


This role is a 40 hour contract and requires you to be able to work 5 over 7 days as required by business needs.

Why not take a look around one of our Manufacturing sites? Click here.
As well as being able to maintain a high level of concentration, you must also have:
Previous experience in an abattoir environment

A slaughter licence

The ability to understand detailed training

The ability to complete tasks within defined time limits

Knife skills essential

The ability to maintain a sterilised knife at all times when undertaking my role

The ability to follow verbal instruction

In return you'll get competitive pay rates, up to 6 weeks holiday (including bank holidays) and many benefits including a discount card for you and 2 more for friends or family members giving you 10% off your shopping in Morrisons. We also offer company share options, Retirement Saver, Free Life Assurance and much more.

We can't find any similar jobs at the moment.