Open Spaces Asset Officer
East Renfrewshire Council
Posted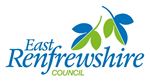 £38,779 to £42,410 per annum
Full Time
Contact:

Human Resources
Reference:

ERN03412
Advert
This is an exciting opportunity to join our service and to make a difference to the open space assets, East Renfrewshire Council has to offer.
The post holder will be responsible for working across our Parks, Cemeteries and Open Space areas; assessing their future needs and requirements in order to ensure they are fit for purpose and future proof.
You will be expected to bring forward and implement new ways of working and solutions to managing these assets. Solutions should be cost effective, practical, environmentally sustainable and safe.
You will be experienced in improving open space assets and you will be required to demonstrate where you have added value to services in the past. As well as this you will be expected to demonstrate your ability to project manage and work collaboratively with a range of partners to deliver successful outcomes.
Pension Scheme
Employees with a contract of employment for 3 months or more are automatically included in our Local Government Pension Scheme which is a career average scheme. Pension contribution rates are based on a tiered system determined by your annual full time equivalent pensionable pay. For example for those earning up to and including £21,800 the contribution rate you pay is 5.5% of your salary. The council pays the rest of the cost of providing your benefits. This amount varies but it's always enough to make sure your pension can be paid and will be at least 19.3% of your pay. In addition you get tax relief on your contributions - the tax you pay on your salary is calculated after your pension contributions are deducted.
Other main pension benefits include a pension that increases each year in line with price inflation and the ability to exchange some of your pension to provide a tax free lump sum. Further details can be found in the attached document General Information for Applicants or via the Strathclyde Pension Fund website www.spfo.org.uk.
Additional Information
Please click on the attachments below for full details of this post.
We can't find any similar jobs at the moment.